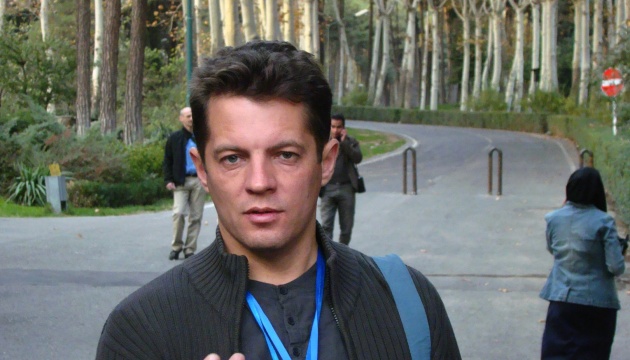 Poroshenko sure Sushchenko will return home after trial in Russia
Ukrainian President Petro Poroshenko has said he has no doubt that Ukrinform journalist Roman Sushchenko, who is illegally held in Russia, will return home right after the so-called trial in Russia.
He stated this at a press conference in Kyiv on Wednesday, while answering questions from an Ukrinform correspondent.
"I have no doubt that he [Sushchenko] will be at home. I hope that this will happen right after the so-called trial in Russia," Poroshenko said.
As reported, Roman Sushchenko, Ukrinform's correspondent in France, in violation of international rules, was detained on September 30, 2016 in Moscow, where he arrived on a private trip.
On October 7, he was charged with "espionage." Russia's FSB stated that Sushchenko was a member of the Main Intelligence Directorate of the Ukrainian Defense Ministry. The latter denied this statement.
On January 24, 2018, Moscow City Court extended Sushchenko's arrest for two more months - until March 30, 2018. An appeal was filed against this decision.
Court sessions in the Sushchenko case are likely to begin in March.
op