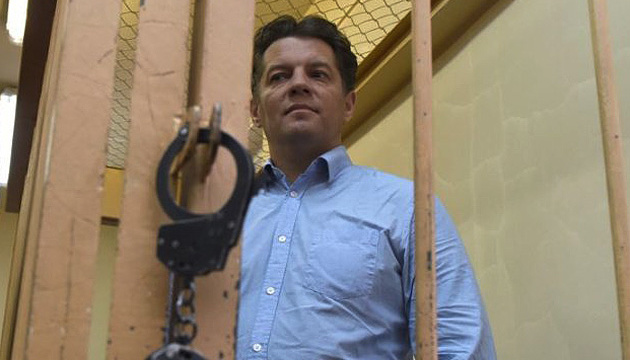 New materials added to Sushchenko's case – lawyer Feygin
The number of materials submitted by the Russian investigation to the case opened against Ukrinform correspondent Roman Sushchenko, illegally arrested in Moscow, grew from 11 to 12 volumes.  
Sushchenko's lawyer Mark Feygin told this to an Ukrinform correspondent.
"On Monday I was studying the materials of Sushchenko's case. I will continue today. Roman Volodymyrovych is now reading the 11th volume, I'm a little bit behind him. But the process is being somewhat delayed, since the12th volume has been added to the case," said Feygin.
As reported, Ukrinform correspondent in France Roman Sushchenko was arrested on September 30, 2016 in Moscow, where he arrived on a private visit. He was accused of "espionage," allegedly being a member of the Main Intelligence Directorate of the Ukrainian Defense Ministry. The Main Intelligence Directorate denied allegations of the Russian Federal Security Service.
On January 24, 2018, the Moscow City Court extended the arrest of Ukrinform journalist Roman Sushchenko until March 30, 2018.
Roman Sushchenko has been working with the Ukrainian National News Agency Ukrinform since 2002, being a Paris-based correspondent since 2010.
iy