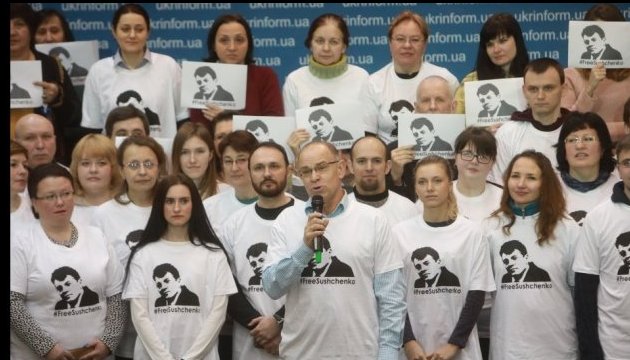 Ukrinform congratulates Sushchenko on his birthday
Ukrinform Director General Oleksandr Kharchenko and the news agency's staff have congratulated Roman Sushchenko, an Ukrinform correspondent illegally imprisoned in Russia, on his 49th birthday.
They recorded a respective video greeting.
"Happy birthday, Roman! Let this new year of your life give you strength and faith in our joint victory - first your release and then the liberation and victory of Ukraine. The Kremlin's strategists wanted to turn you into their tool in the fight against Ukraine. However, as it happens with strong, bright personalities, they turned you into a weapon against themselves. Every day of your stay and detention in Moscow is a challenge and defeat of the Kremlin. We are proud of your courage. We remember you every day, and we hope that you feel this invisible connection with your native team, with your family, your native Kyiv, and that it adds strength and courage to you," Kharchenko said.
Ukraine's foreign correspondents also congratulated their colleague on his birthday.
Earlier, Sushchenko's lawyer, Mark Feygin, said that only Ukraine's consul in Moscow, Hennadiy Breskalenko, had been allowed to visit the journalist on February 8. The consul will convey birthday greetings from his colleagues, friends, relatives, and also tell about various news, including a banner in Kyiv opposite the building of the Russian embassy.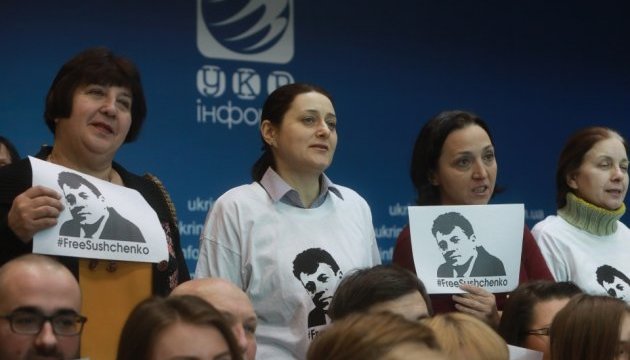 As reported, Ukrinform correspondent in France Roman Sushchenko was arrested on September 30, 2016 in Moscow, where he arrived on a private visit. He was accused of "espionage," allegedly being a member of the Main Intelligence Directorate of the Ukrainian Defense Ministry. The Main Intelligence Directorate denied allegations of the Russian Federal Security Service.
On January 24, 2018, the Moscow City Court extended the arrest of Ukrinform journalist Roman Sushchenko until March 30, 2018.
Roman Sushchenko has been working with the Ukrainian National News Agency Ukrinform since 2002, being a Paris-based correspondent since 2010.
op