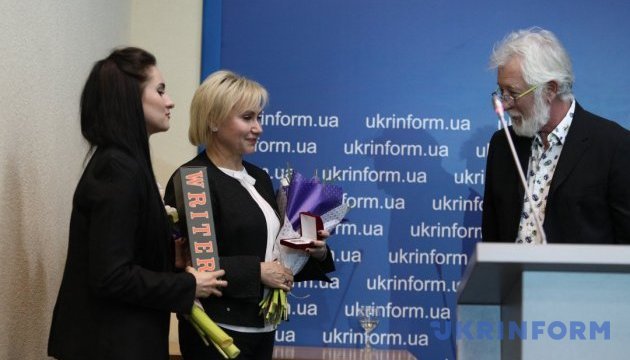 Sushchenko's daughter, wife get Sakharov Prize award
Anzhelika and Yulia Sushchenko, the wife and daughter of imprisoned Ukrainian journalist Roman Sushchenko, were presented on Wednesday with an award of the Andrei Sakharov Prize - a journalistic Order for Courage, which was also awarded to Ukrinform's correspondent illegally arrested in Moscow.
The ceremony took place during a press conference at Ukrinform dedicated to awarding a number of independent media activists and authors with the Order for Courage - an award for contemporary journalists who stand on the side of truth.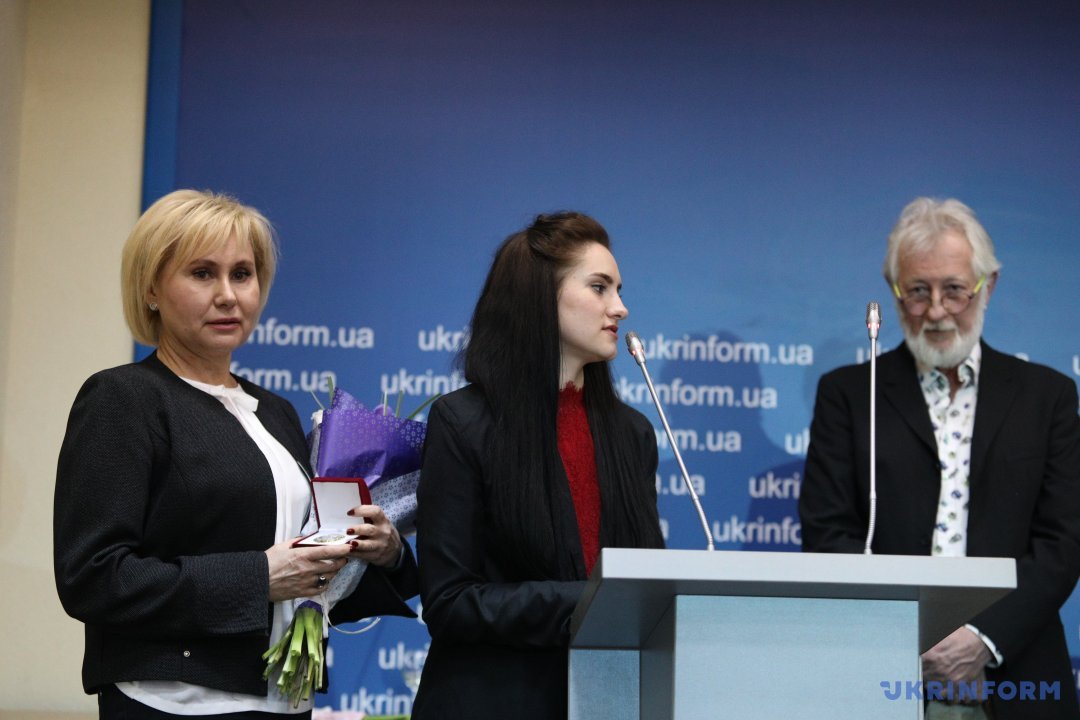 "My father is very grateful for the award, and it was unexpected. He tries to hold on, and I am proud that I am a daughter of such a father and that he is a good example of professionalism, father, friend, and man," the journalist's daughter, Yulia Sushchenko, said at the award ceremony.
She also thanked for support of her father in the information sphere.
The Andrei Sakharov Prize "For Journalism as a Deed" was established in 2001 by human rights activist and businessman Peter Vins in gratitude to Sakharov, who participated in his fate and the fate of his relatives during their persecution by the Soviet regime.
op