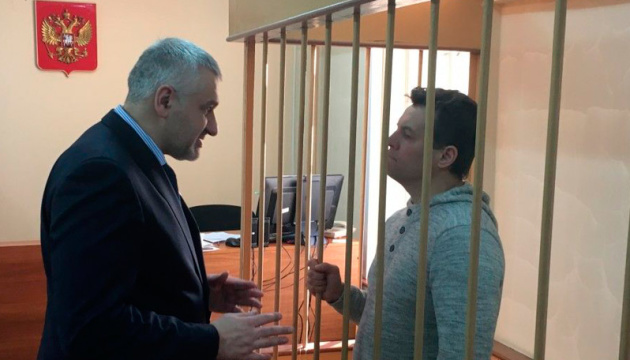 Moscow court to consider extension of Sushchenko's arrest on Jan 24
A court in Moscow will consider on January 24 the issue of extending the arrest of Ukrinform journalist Roman Sushchenko, who is illegally held at the Lefortovo prison, Sushchenko's lawyer, Mark Feygin, has reported on Twitter.
On Tuesday, Sushchenko met with his wife and daughter.
"Tomorrow, on January 24, a court hearing on the extension of the detention of Roman Sushchenko will be held in the Moscow City Court at 11.30. Just now, a meeting with his wife and daughter has ended in the Lefortovo detention center," he said.
As reported, on January 18, Moscow City Court rejected an appeal from Sushchenko's defense lawyer against a trial court ruling to extend Sushchenko's detention until January 30, 2018.
Earlier, Feygin said that litigation in his client's case could begin at best on January 25-28.
Feygin also reported that this was likely to be Sushchenko's last meeting with his relatives during the investigation. "When the trial begins, the procedure will change. Permission will already have to be received at Moscow City Court. This is a much longer bureaucratic process. Moreover, the same delays in obtaining the right to hold a meeting will also be faced by officials, for example, Ukraine's consul," the lawyer said.
op