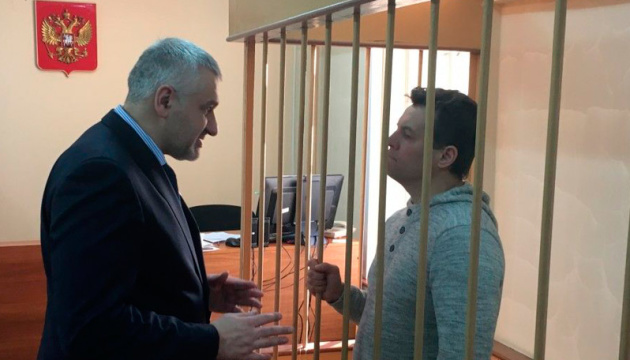 Sushchenko: I do not admit my guilt and do not agree with charges
Lawyer Mark Feygin has challenged in court the arrest of his client, Ukrainian journalist Roman Sushchenko, who is illegally detained in Moscow.
"An appeal has been filed against the decision to extend his detention until January 30, 2018," he wrote on Twitter.
Feygin also posted a photo of Sushchenko's statement in connection with the pressure being exerted in his case.
"I urge you to pay attention to terrible intentions to deprive me of the right to fair protection," Sushchenko wrote.
According to him, the Russian authorities have resorted to dubious services of provocateurs, crooks and traitors of Ukraine.
"A few weeks and months before court sessions, such a scenario of depriving me of qualified legal protection has all the signs of reality," Sushchenko wrote.
He also said that he did not agree with the charges brought against him.
"Despite fourteen months of continuous moral and psychological pressure in the conditions of the Lefortovo prison, I do not admit my guilt and I do not agree with the charges," the journalist said.
In addition, Sushchenko sent letters in defense of Feygin to a number of international human rights, government and non-governmental organizations.
Russian lawyer Mark Feygin, who defends Sushchenko's interests in Moscow, said that he could be deprived of his lawyer status in December.
As reported, Ukrinform's correspondent in France, Roman Sushchenko, in violation of international rules, was detained on September 30, 2016 in Moscow, where he arrived on a private trip. On October 7, he was charged with "espionage." Russia's FSB stated that Sushchenko is a member of the Main Intelligence Directorate of the Ukrainian Defense Ministry. The latter denied this statement.
On November 27, Moscow City Court extended Sushchenko's detention for two more months - until January 30, 2018. The trial is likely to begin in January.
op