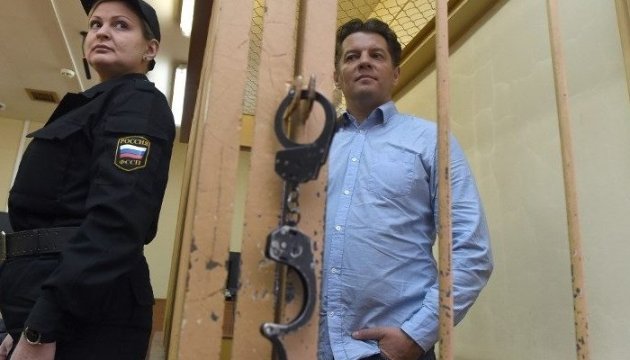 Sushchenko faces 20 years in prisons if he does not admit guilt - lawyer
Ukrinform's correspondent in France Roman Sushchenko, who was arrested in Moscow, is subjected to psychological pressure so that he could admit his guilt, his lawyer, Mark Feygin, has said.
"When I left Lefortovo last week, they told my client: 'Roman Volodymyrovych, you have to think well whether you face 20 years [in prison], or you begin to cooperate with investigators.' What will you say? Investigators are ending their work and are trying to jump into the last wagon, to get the recognition of guilt and then act in line with the 'Sharoiko scheme.' But this will not happen in our case," Feygin said.
As reported, Ukrinform's correspondent in France, Roman Sushchenko, in violation of international rules, was detained on September 30, 2016 in Moscow, where he arrived on a private trip. On October 7, he was charged with "espionage." Russia's FSB stated that Sushchenko is a member of the Main Intelligence Directorate of the Ukrainian Defense Ministry. The latter denied this statement.
On November 27, Moscow City Court extended Sushchenko's detention for two more months - until January 30, 2018. The trial is likely to begin in January.
In 2015, the North Caucasus District Military Court sentenced Ukrainian film director Oleg Sentsov to 20 years in prison in a strict regime colony. Prior to that, they promised the same prison term for him in the event of his refusal to admit his guilt and cooperate with investigators.
op