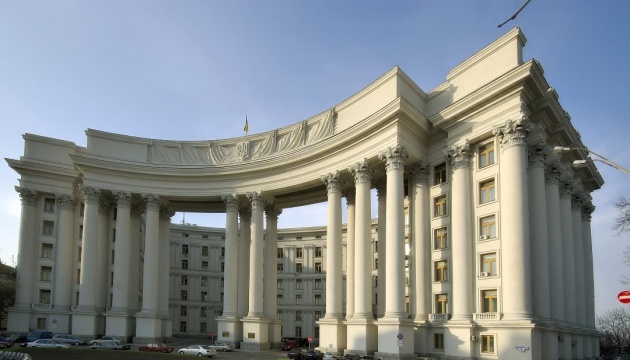 Foreign Ministry calls on world to do all to free Sushchenko
The Ukrainian Foreign Ministry has expressed its strong protest in connection with Moscow City Court's decision to extend for two more months the detention of Ukrainian journalist Roman Sushchenko, who is illegally held in Russia on false accusations.
"The court once again rejected the defense team's request to change the measure of restraint against Roman Sushchenko to another one not related to detention, which is a sign of pressure on him and the bias of the Russian judicial authorities. The closed regime of the court sessions, the rejection of the petition to admit the consul to participate in the court hearing as a public defender, as envisaged by the Criminal Procedure Code of the Russian Federation, confirms the deliberate political nature of the case against Roman Sushchenko," the ministry said in a statement on Monday.
In this regard, the Foreign Ministry called on the international community, international human rights institutions and the OSCE Representative on Freedom of the Media to take all possible legal and political measures to release and return to Ukraine a citizen of Ukraine, journalist Roman Sushchenko.
As Ukrinform reported, on November 27, a court in Moscow extended the arrest of Ukrainian journalist Roman Sushchenko for two more months - until January 30, 2018.
op