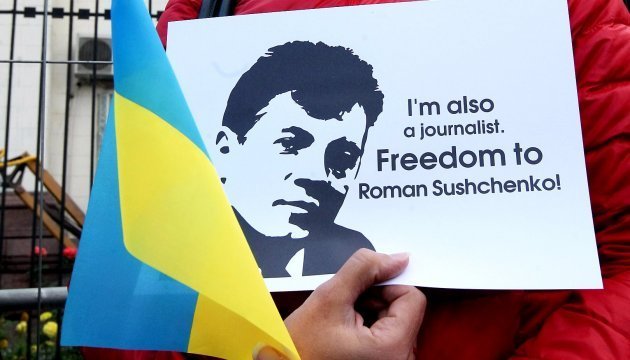 U.S. officially defends Sushchenko in OSCE
Charge d' Affaires, a.i., to the U.S. Mission to the OSCE Harry Kamian delivered his speech at a meeting of the OSCE Permanent Council in Vienna on Thursday, stressing unjustified accusations made by the Russian Federation against Ukrinform journalist Roman Sushchenko and urging Moscow to immediately release the Ukrainian journalist, according to his statement posted on the official website of the U.S. Mission to the OSCE.
"Russia has detained dozens of Ukrainians on a variety of baseless pretexts. The United States is deeply concerned that a Moscow court may sentence journalist Roman Sushchenko to up to 20 years imprisonment on fabricated charges of espionage. We call on Russia to drop these charges," Kamian said.
He noted that the United States was also following the cases of Mykola Karpiuk and Stanislav Klykh, who were convicted in May 2016 on bogus "terrorism" charges. "We call on Russia to return both men to Ukraine," the U.S. diplomat said.
At the same time, he drew attention to the politically motivated targeting of Crimean Tatars and others opposed to Russia's occupation of Crimea. In this regard, the head of the U.S. Mission to the OSCE mentioned the conviction on the peninsula of academic Dmytro Shtyblykov on allegations of sabotage.
"The United States calls on Russia to abide by its international commitments, including its OSCE commitments, and to respect the sovereignty and territorial integrity of Ukraine," Kamian said.
op