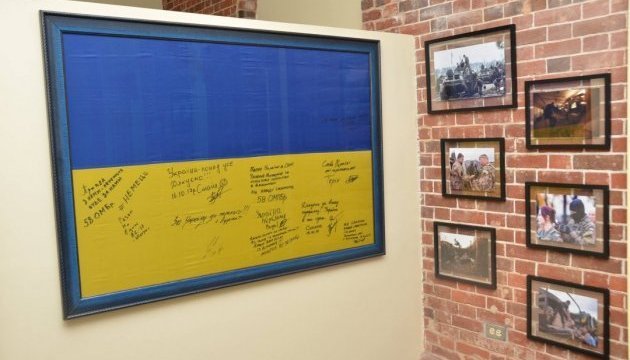 Photo exhibition dedicated to Ukraine's Day of Freedom and Dignity opened in US. Photos
A photo exhibition, which reflects the stages of development of changes in the Ukrainian society and army since the times of the Revolution of Dignity, was opened at the Embassy of Ukraine in the United States.
"Each photo, exhibited at the entrance to the main hall of the Embassy, features a special story and conveys a particular symbolism of sacrifice, courage and indomitable aspirations of the Ukrainian people and, most importantly, reminds of the emergence of a new Ukraine which we continue to build every day," the press service of the Embassy of Ukraine in the USA posted on Facebook.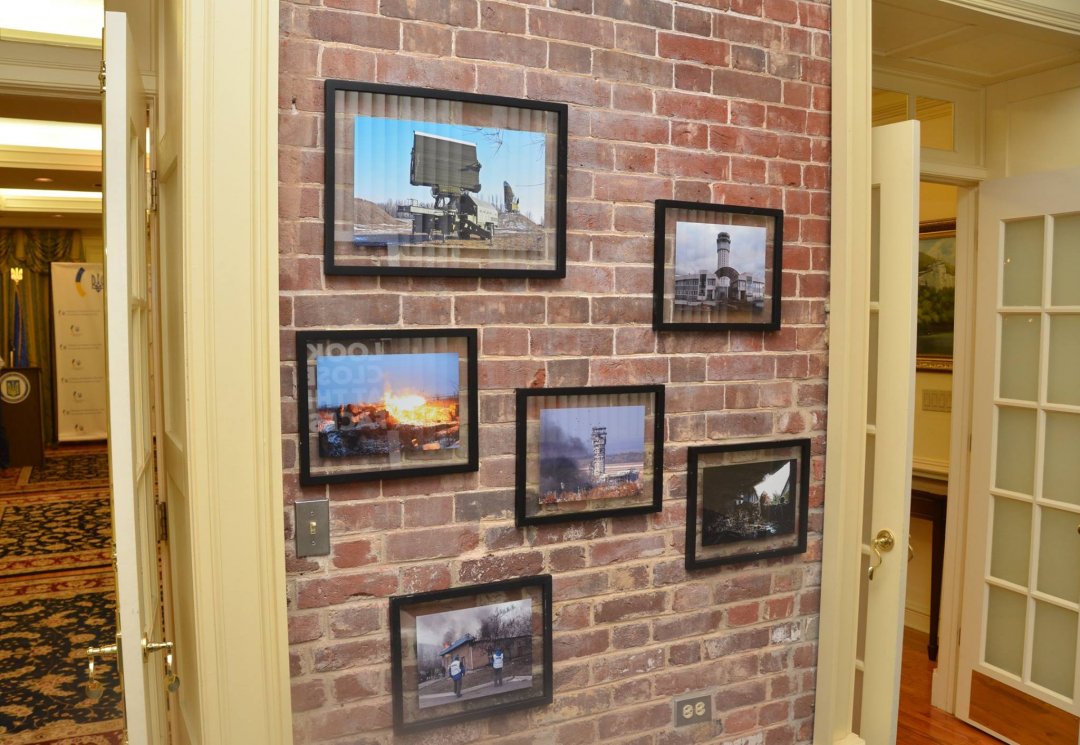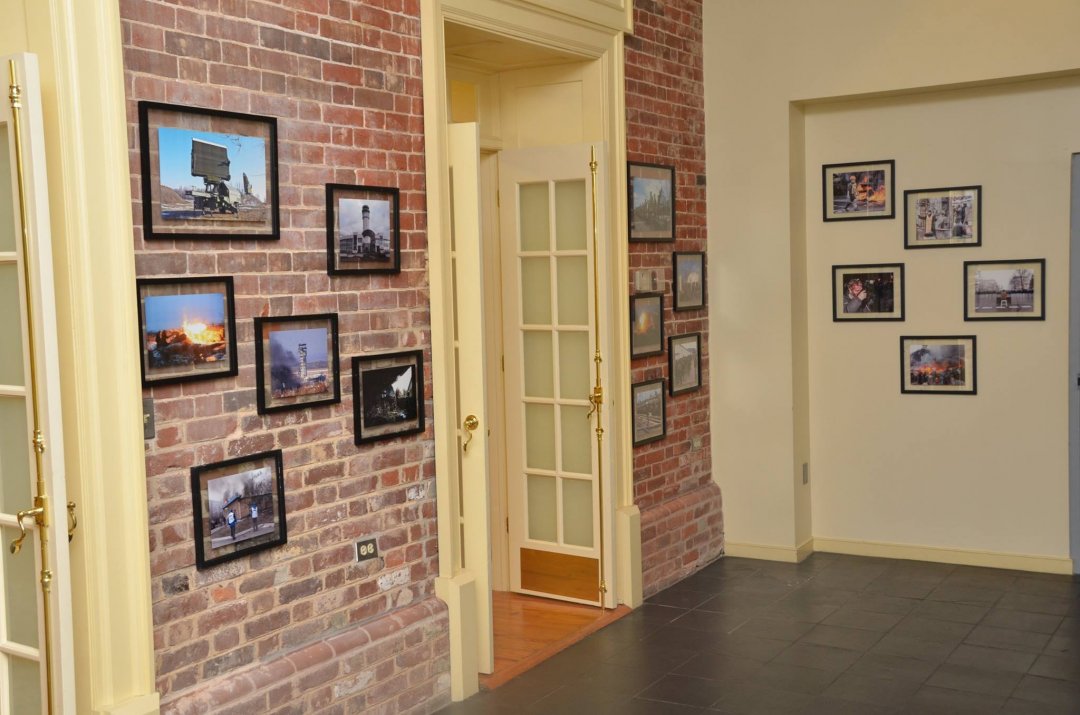 However, as the diplomatic mission stresses, the most valuable exhibit is the blue-and-yellow flag which was signed by the Ukrainian servicemen from the 58th separate motorized infantry brigade and sent to the Embassy of Ukraine in the United States as a gratitude for the support and assistance to the army.
The photo are published on the Facebook page of the Embassy of Ukraine in the United States
ol