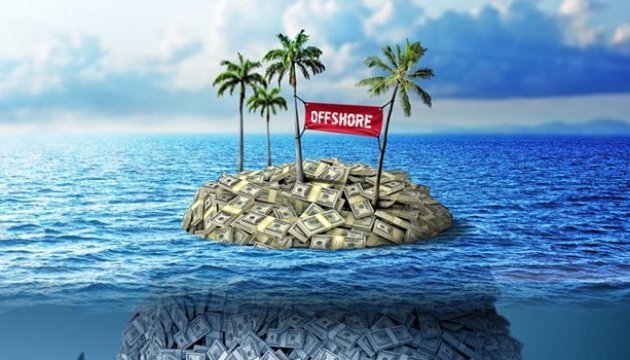 Yanukovych's friend, ex deputy PM named in Paradise Papers
Anton Pryhodsky, a former Party of Regions MP and a friend of former President Viktor Yanukovych, and former Deputy Prime Minister from the Radical Party Valeriy Voshchevsky have been named in the Paradise Papers, a set of 13.4 million documents relating to offshore investment, leaked to the public on November 5, according to the International Consortium of Investigative Journalism (ICIJ).
"Pryhodsky is listed as the sole shareholder of TUC Ltd., a company registered in Malta in 2013, the principal activity of which is to 'carry out shipping activities,' including the acquisition of vessels," the report says.
It notes that according to a TUC financial statement filed in 2015, as of December 31, 2014, the company's assets were valued at about $6.6 million and consisted of a vessel under construction. It also reported a loss of about $25,100, which allowed it to pay no income taxes for 2014, according to the document. The file also shows that TUC agreed in July 2015 to lease the Santa Maria T, a 120-foot motor yacht built in the Netherlands, to an unnamed user.
According to Malta registry files in December 2015, Pryhodsky became a shareholder of Ala Int. Ltd., a company that was incorporated in 2011 and listed several lines of business, including agriculture, property management and acquiring intellectual property rights.
As for Voshchevsky, he is listed in Malta's register of companies as one of only two shareholders and directors of Marfa Holding Ltd., along with Maltese citizen Marvic Borg. Marfa Holding was registered in Malta on December 10, 2013, and Voshchevsky is shown as having 1,080 shares and Borg as having 120.
"Voshchevsky doesn't appear to have disclosed his interest in Marfa Holding when he took office, but it is not clear whether he was required to. There was also some controversy over whether he had Maltese citizenship after the issue was raised by a member of Ukraine's parliament. Voshchevsky denied being a Maltese citizen. The company showed up as 'in dissolution' in the Malta Registry of Companies in October 2017," the report says.
On Sunday, November 5, ICIJ published the investigation materials entitled "Paradise Papers." The documents cover the analysis of the offshore activities of the most influential people and companies in the world and are based on the study of 13.4 million files obtained as a result of information leakage. They concern about 120 politicians and officials from about 50 countries, who hid about eight trillion euros in offshore accounts.
op