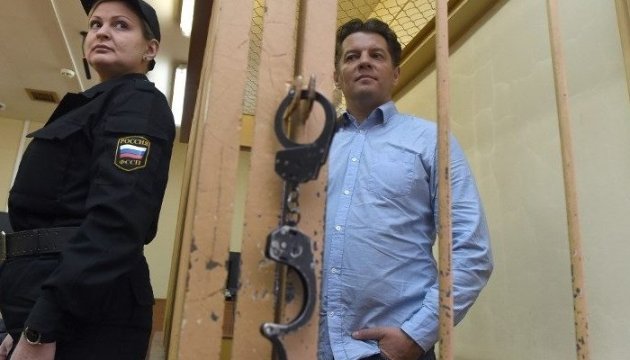 EP to demand Moscow free Sushchenko and other political prisoners
The European Parliament (EP) will demand that the Russian regime free Ukrinform journalist Roman Sushchenko, as well as all other Ukrainian political prisoners of the Kremlin.
This is stated in a draft resolution of the EU's legislative body, which will be voted in Strasbourg on Thursday, an Ukrinform correspondent reports.
The document is devoted primarily to the cases of the leaders of the Crimean Tatar people, Akhmet Chiygoz, Ilmi Umerov, and journalist Mykola Semena.
The name of the Kremlin's political hostage, Roman Sushchenko, is mentioned in the draft resolution along with 46 other Ukrainian citizens unlawfully imprisoned in Crimea and on Russian territory.
The European Parliament strongly condemns the violation of human rights by the Russian occupation regime in Crimea, demands the immediate release of illegally imprisoned Ukrainian citizens and consistently supports the sovereignty, independence and territorial integrity of Ukraine.
In addition, MEPs demand that additional personal sanctions be imposed against judges and prosecutors who trump up politically motivated cases against Ukrainians.
op