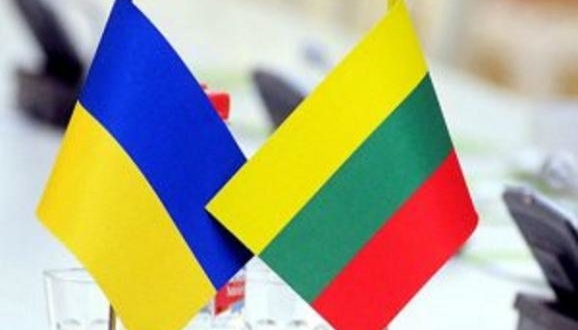 Members of Lithuanian Seimas call on Russia to immediately release journalists Sushchenko, Aseev
Members of the Lithuanian Parliament (Seimas) protest against detention of Ukrinform correspondent Roman Sushchenko in Moscow and demand his release. They also insist on the release of Stanislav Aseev, who is being held by militants in Donbas, and the cessation of persecution of ​​journalist Mykola Semena in Crimea.
This is said in the statement of ten members of the Seimas of Lithuania, available to an Ukrinform correspondent.
"We, the undersigned Members of the Seimas of the Republic of Lithuania, strongly protest against the illegal incarceration of Ukrainian journalist Roman Sushchenko, who was detained in Moscow on the 30th of September, 2016," the politicians emphasize in the statement.
They remind that a year will soon be marked as Sushchenko has been detained in Lefortovo detention center without a trial and on falsified charges.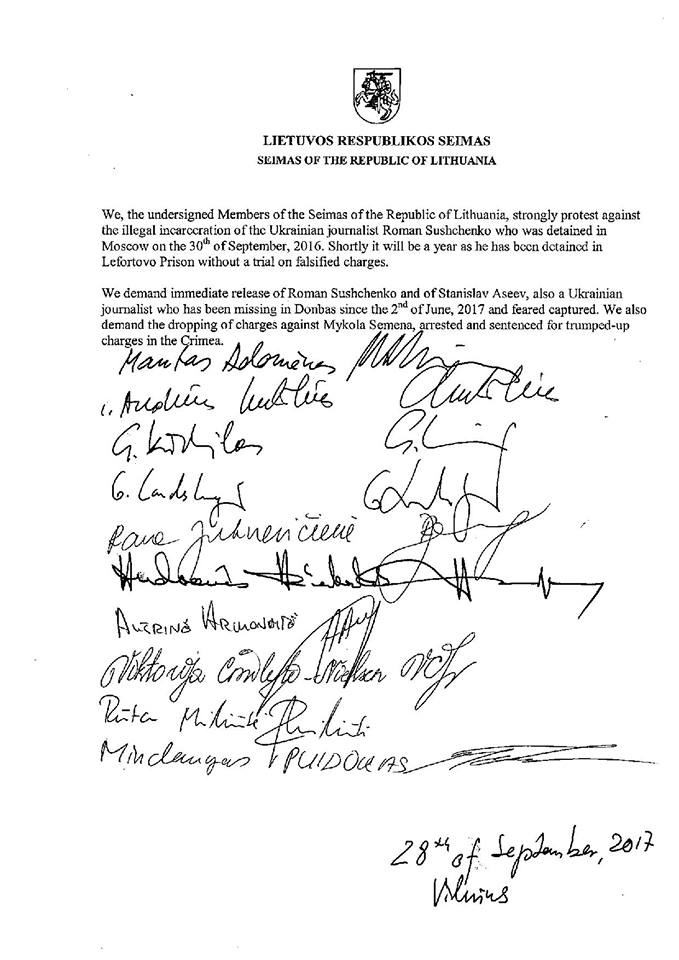 "We demand immediate release of Roman Sushchenko and Stanislav Aseev, also a Ukrainian journalist who has been missing in Donbas since the 2nd of Jun, 2017 and feared captured. We also demand the dropping of charges against Mykola Semena, arrested and sentenced for trumped-up charges in Crimea," the statement of Lithuanian lawmakers says.
As reported, Paris-based Ukrinform correspondent Roman Sushchenko was illegally arrested in Moscow on September 30, 2016. The Russian authorities are still holding the Ukrainian journalist hostage despite efforts and appeals of the international community to release him.
ol