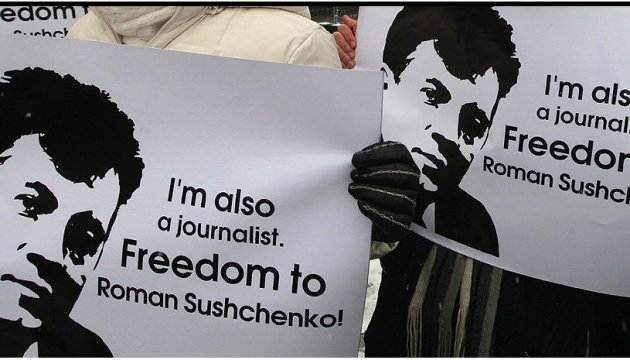 Sushchenko: We will withstand all trials
Ukrinform journalist Roman Sushchenko, who was illegally arrested in Moscow, has congratulated Ukrainians on Independence Day.
A letter of congratulations was sent by Sushchenko through his lawyer, Ukrinform reports.
"Courageous, healthy and beautiful women and men, my dear compatriots, I sincerely congratulate you on our national holiday - Independence Day. I wish all of us new bright achievements, inspiration, and firmness on the road to protecting the interests of our sovereign Ukraine and its free citizens. I wish peace and wealth to your families, and let the vital energy rage in your blood every day. I wish well for your homes, and let them be filled with a child's laughter and love," Sushchenko wrote.
He noted that the virtues of Ukrainians are freedom and dignity.
"True dignity is not about how others do it, but about how you do it yourself. Let us be aware that there are hundreds of millions of people in the world, for which our freedom and life are more expensive than our will and death. Therefore, we will win. There are no unconquerable people. This is a matter of time and endurance," the journalist said.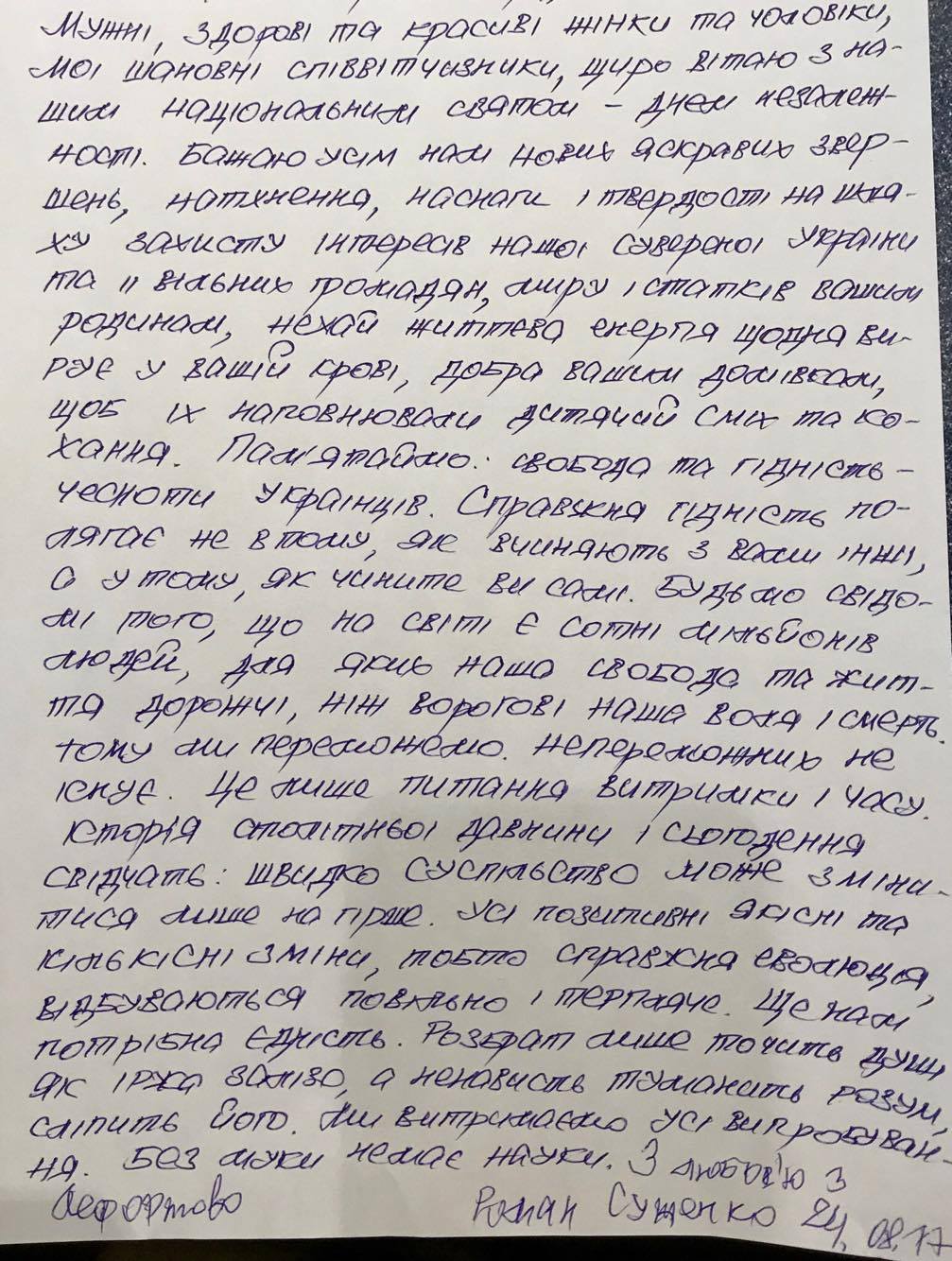 Sushchenko turns to history and emphasizes that society can quickly change only for worse, and all positive, qualitative and quantitative changes - that is evolution - occur slowly and patiently.
The Ukrainian political prisoner calls for unity, because "discord only eats away soul, like rust upon iron, and hatred clouds mind, blinds it."
"We will withstand all trials. There is no science without pain," he wrote.
As earlier reported, Ukrinform correspondent in France Roman Sushchenko was arrested in Moscow on September 30, where he arrived on a private visit. He was accused of "espionage," allegedly being a member of the Main Intelligence Directorate of the Ukrainian Defense Ministry.
The Ukrainian Main Intelligence Directorate denied allegations of the Russian Federal Security Service.
On July 13, the Moscow City Court extended Sushchenko's arrest until September 30.
On August 21, Sushchenko was visited by his wife and daughter.
op