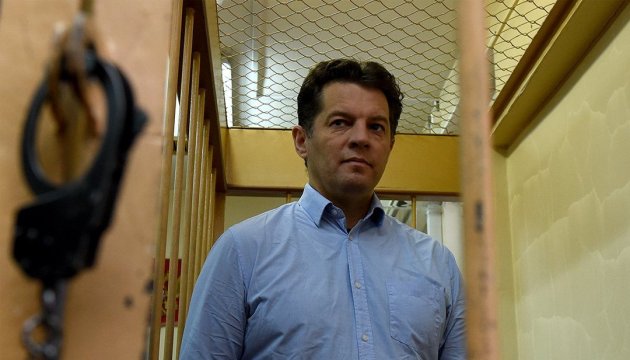 Lawyer Feygin: Sushchenko's wife allowed to visit her husband in Moscow prison
Mark Feygin, the lawyer of illegally detained Ukrinform journalist Roman Sushchenko, informed that his client gained a permit to meet with the wife and daughter, as well as to make a phone call to his son.
Speaking with an Ukrinform correspondent, Feygin said: "We managed to obtain permission for Roman Sushchenko to meet with his wife and daughter. Anzhelika and Yulia will soon visit him ... And a phone call to his son was allowed".
Feygin also said that he would visit Roman Sushchenko in the pre-trial detention center today, August 10.
As earlier reported, Ukrinform correspondent in France Roman Sushchenko was arrested in Moscow on September 30, where he arrived on a private visit. He was accused of "espionage", allegedly being a member of the Main Intelligence Directorate of the Ukrainian Defense Ministry.
The Ukrainian Main Intelligence Directorate denied allegations of the Russian Federal Security Service.
On July 13, the Moscow City Court extended Sushchenko's arrest until September 30.
Roman Sushchenko works with the Ukrainian National News Agency Ukrinform since 2002 and is agency's own correspondent in France since 2010.
iy