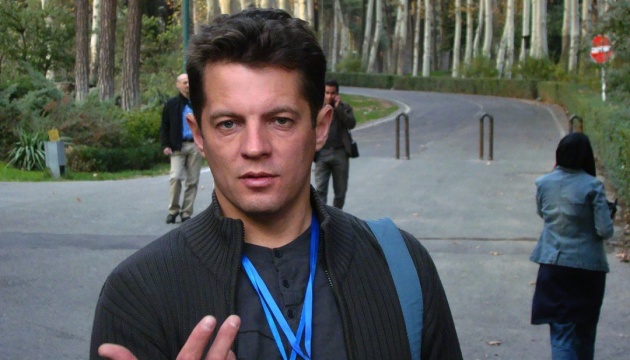 U.S. Helsinki Commission puts Roman Sushchenko on list of Kremlin's political prisoners
The Commission on Security and Cooperation in Europe, also known as the U.S. Helsinki Commission, has put Ukrainian journalist Roman Sushchenko on the list of political prisoners held in Russia.
Sushchenko's lawyer Mark Feygin posted this on his Twitter page on Wednesday.
"U.S. Helsinki Commission has put my client, Ukrainian journalist Roman Sushchenko, on the list of political prisoners," he wrote.
The statement of the U.S. Helsinki Commission, in particular, says that Ukrainian journalist Roman Sushchenko is charged under article 276 of Russia's criminal code (espionage). "He has worked as a Paris-based correspondent for Ukraine's state news agency, Ukrinform, since 2010," the report reads.
It is recalled that the journalist was detained at a Moscow airport on September 30, 2016, upon his arrival from Paris on private business. "He was accused of collecting classified information on the activities of Russia's armed forces and the National Guard. Mr. Sushchenko denies any involvement in espionage. His employer, Ukrinform, also considers the accusations false and called his detention a 'planned provocation', "the U.S. Helsinki Commission notes.
In another tweet, Feygin added that the Commission also published the article on the occasion of the World Press Freedom Day 2017, mentioning the illegal detention of Roman Sushchenko in a Russian prison.
ol