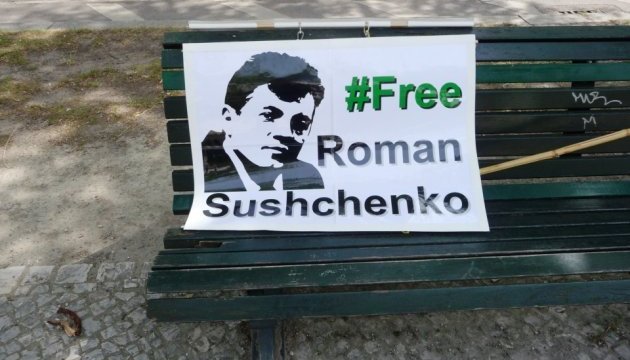 Action in support of Suchshenko held near the Russian Embassy in Berlin (photos)
During a press conference of Russian President Vladimir Putin on Thursday, June 16, an action in support of Ukrinform correspondent Roman Sushchenko, who was illegally arrested in Russia, was held in front of the Russian Embassy in Berlin.
Speaking with an Ukrinform correspondent, civil rights activist Ronald Wendling said: "I'm calling for the release of not only Roman Sushchenko, but also all Ukrainian citizens who are hostages in Russia. I also was a political prisoner in the GDR in 1984. And became free only when I got in FRG."
Also, participants in the actions also condemned the actions of Russian law enforcers on June 12.
Flags of Ukraine, Crimean Tatars, the posters "Free Roman Sushchenko", "SOS. Help Roman Sushchenko", as well as "12.06.2017. Russland. Russia will be free" were hanging in front of the Russian Embassy in Berlina from 13:30 to 16:30.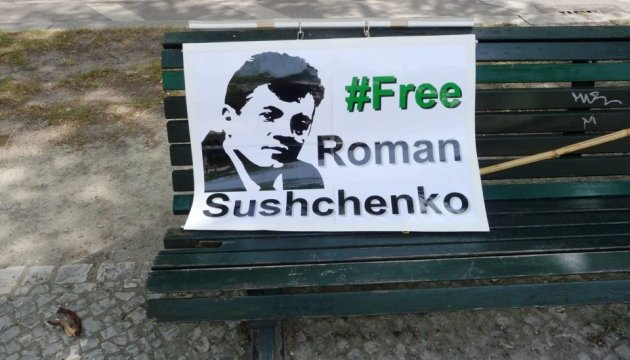 iy