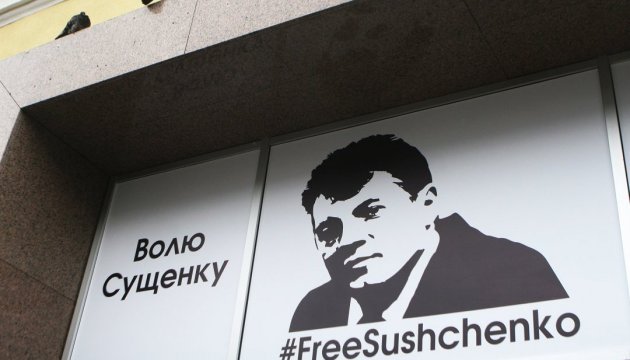 Ukraine's representative to International Organizations in Vienna urges Russia to release Semena and Sushchenko
Permanent Representative of Ukraine to the International Organizations in Vienna Ihor Prokopchuk delivered a statement at a meeting of the OSCE Permanent Council on Russia's ongoing aggression against Ukraine and persecution of Ukrainian journalists Mykola Semena and Roman Sushchenko by Russia.
This has been reported on the official website of the Permanent Mission of Ukraine to the International Organizations in Vienna.
"Ukrainian journalist Mykola Semena remains incarcerated in the temporarily occupied Crimea under fabricated charges while the Russian occupation court in Simferopol continues its show trial. Ukrainian journalist Roman Sushchenko continues to be held in illegal detention in Moscow. We urge Russia to immediately release these journalists and other Ukrainian citizens, held in Russia's detention as political prisoners," Prokopchuk said in his speech.
He called on the OSCE Chairmanship and relevant OSCE Institutions to use all instruments to monitor those cases and many other abuses of basic human rights and OSCE commitments taking place in the temporarily occupied Crimea and in Russia itself.
The diplomat expressed strong protest in connection with the recent visit of a group of Russian high-level officials headed by Chairperson of the Council of the Federation of the Federal Assembly of the Russian Federation Valentina Matvienko to Crimea.
"We urge Russia to stop its aggression against Ukraine, to implement in good faith its commitments under the Minsk agreements, to reverse the illegal annexation of the Crimean peninsula, which remains an integral part of Ukraine," Prokopchuk said.
ish