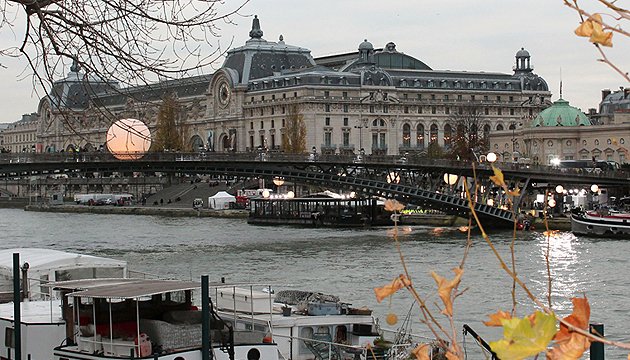 Exhibition of photos by Sushchenko opened at Ukrinform news agency. Photos
February 8, the exhibition of photos by Ukrinform correspondent Roman Sushchenko has opened at the Ukrinform agency.
The exhibition is dedicated to Sushchenko's birthday and features 20 photos taken by him.
The photos are combined into sections: "Paris – the city of lights", "Bridges of Paris", "Spring in Paris", "The Dune of Pilat", "Provence courtyards", "Normandy format meetings", "Tropical carnival in Paris", "In the air", "Actions in Paris".
The photos are exhibited in the windows of the Ukrinform news agency premises at 8/16, Bohdana Khmelnytskoho Street in Kyiv.
As reported, Ukrinform correspondent in France Roman Sushchenko was arrested in Moscow on September 30, where he arrived on a private visit. He was accused of "espionage", allegedly being a member of the Main Intelligence Directorate of the Ukrainian Defense Ministry. The Ukrainian Main Intelligence Directorate denied allegations of the Russian Federal Security Service.
The Russian court ruled at its closed hearing on October 1 to arrest the journalist for two months - until November 30.
On October 7, the Russian Federation officially charged the Ukrainian journalist with spying. Sushchenko denies any guilt.
Roman Sushchenko works with the Ukrainian National News Agency Ukrinform since 2002 and is agency's own correspondent in France since 2010.
ol