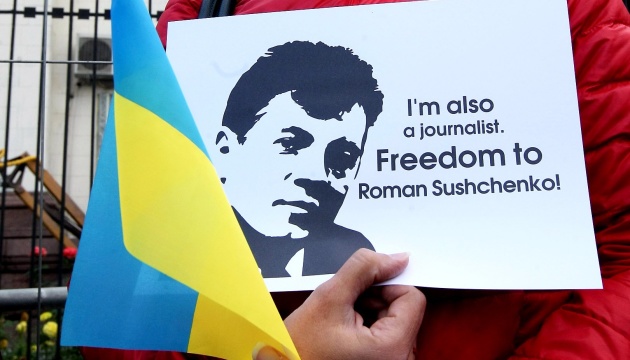 Europe's journalists demand immediate release of Roman Sushchenko
Human rights violations in Russia, which illegally arrested Ukrainian citizens, remain in the focus of attention of the European press.
This has been said in the EU Today report «Europe's journalists demand immediate release of Roman Sushchenko."
"On February 8th, Ukrainian journalist Roman Sushchenko will mark his birthday in the notorious Lefortovo remand prison in Moscow. Arrested in Moscow on spurious allegations of 'espionage', on September 30th 2016, and initially denied food or water, he will remain in prison, so far without trial, until at least April 30th 2017, and possibly beyond," reads a reports.
According to EU Today, his plight has highlighted the growing concerns of journalists throughout Europe as to the behavior of the Russian state, and its hostility towards the free press. The International and European Federations of Journalists (IFJ and EFJ), together with other human rights groups, have called for the immediate release of Roman Sushchenko, and fellow Ukrainianan journalist Mykola Semena, held on charges of 'separatism', and on February 4th, Polish journalists issued a statement calling for his release: "Leaders of the Association of Polish Journalists call on the Russian authorities to drop the charges against Ukrainian journalist Roman Sushchenko and to take steps regarding his immediate release", they said.
The movie "The Kremlin's prisoners", dedicated to Sushchenko, was screened in Kyiv on February 6th to an audience of senior government figures, and international diplomats. Members of the imprisoned journalist's family were also in attendance.