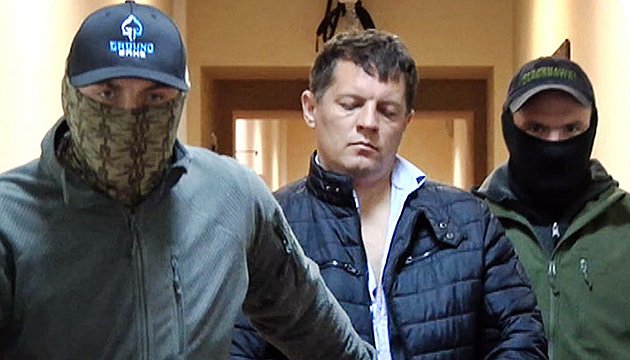 Sushchenko case: France should intervene in the situation, says Feygin
Mark Feygin, the lawyer of illegally arrested Ukrinform journalist Roman Sushchenko, says France should become involved in the situation with Sushchenko, as the journalist was officially accredited and worked in this country.
"We're planning to launch the work on Sushchenko case in France, as Roman Volodymyrovych is accredited there at all departments. Therefore, France should immediately intervene in the situation and show its position on this issue," Feygin said this in an exclusive interview with Ukrinform.
At the same time, he recalled that the primaries for the 2017 election have already kicked off in France (the election is set for April 23, 2017). "We'll be seeking for the support from the current Presidential Administration and from the official circles of the country in general," the lawyer said.
As reported, Ukrinform correspondent in France Roman Sushchenko was arrested in Moscow on September 30, where he arrived on a private visit. He was accused of "espionage", allegedly being a member of the Main Intelligence Directorate of the Ukrainian Defense Ministry. The Ukrainian Main Intelligence Directorate denied allegations of the Russian Federal Security Service.
The Russian court ruled at its closed hearing on October 1 to arrest the journalist for two months – until November 30.
On October 7, the Russian Federation officially charged the Ukrainian journalist with spying. Sushchenko denies any guilt.
iy