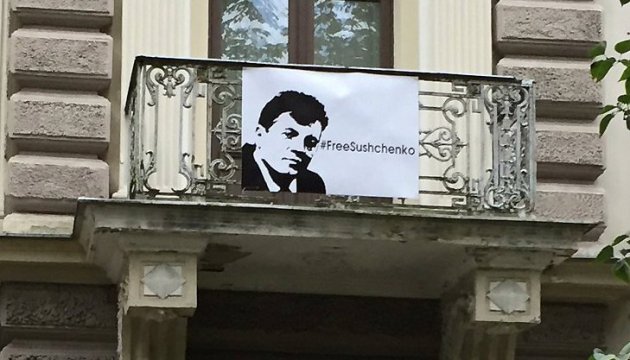 Moscow City Court to consider complaint against arrest of Sushchenko on October 27
The Moscow City Court will consider the complaint against the arrest of Ukrinform journalist Roman Sushchenko, who is being illegally held in the Lefortovo remand prison in Moscow, behind the closed doors on October 27.
Sushchenko's lawyer Mark Feygin said this in a commentary to 112 Ukraine TV channel.
"I believe these chances are next to zero as nobody will cancel this pre-trial restriction. Moreover, the court hearing will be held behind the closed door, so it will be difficult to appeal to the media, which could assess the evidence submitted by both parties," he said.
Feygin noted that he had studied the protocols and found out rather substantial violations in process of detention of Sushchenko.
In addition, the lawyer informed that the Russia's Federal Security Service had appointed a number of examinations in the case of Roman Sushchenko.
ol