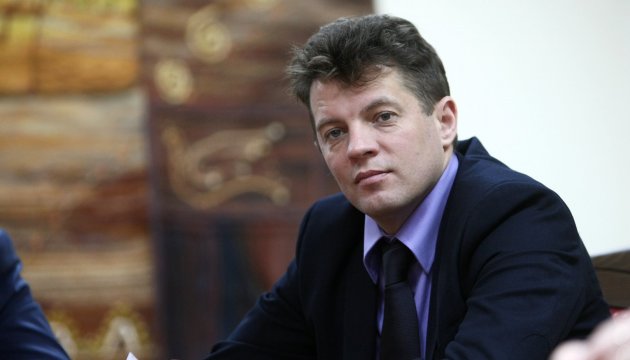 Ukrainian consul visits journalist Roman Sushchenko in remand prison
Ukrainian consul in Moscow Hennadiy Breskalenko visited Ukrinform journalist Roman Sushchenko in Lefortovo remand prison in Moscow on Monday evening.
Ukrainian Foreign Ministry spokeswoman Mariana Betsa said this in a commentary to Ukrinform.
"Ukrainian consul managed to get a meeting with Roman Sushchenko, which was previously scheduled for October 14. He has just left the remand prison. Sushchenko stays in more or less satisfactory conditions. There is no doubt he has been put under psychological pressure, but Roman has pleaded not guilty," Betsa said.
She assured that the Ukrainian Foreign Ministry would do everything possible to release the illegally detained Ukrinform journalist from prison.
ol