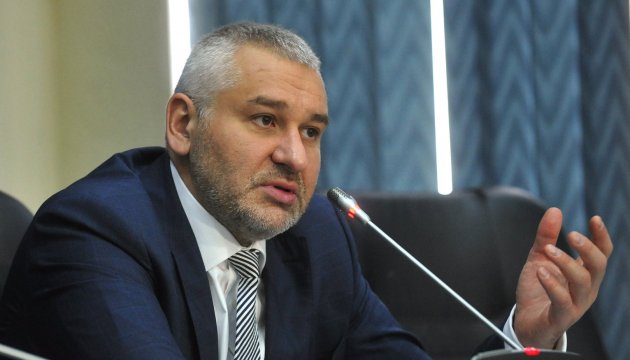 Feygin tells about details of conversation with Sushchenko
Mark Feygin, the lawyer of Ukrinform correspondent Roman Sushchenko, who was illegally detained in Russia, told about details of today's meeting with Roman in Moscow's Lefortovo prison.
He said this by telephone on the air of TV Channel 112 Ukraine on Friday.
"We together with Roman discussed a number of issues; moreover, we were even left for a confidential talk for 15 minutes... Of course, we discussed different things on his case. He also asked to say hello to his mother who always worried about him. Of course, he said hello to his wife and daughter. In addition, he thanked everyone who was involved in a fight for him. Moreover, the agency, where he works, has issued a digest for him and I will bring it with all the materials of what is happening to him on Monday. He is very happy that people are still fighting, it is very important for him," the lawyer said.
According to Feygin, today's meeting with Sushchenko lasted more than an hour. The lawyer noted that he intended to meet with Sushchenko again on Monday, October 10, and discuss all the details.
As reported, Roman Sushchenko was detained on Friday, September 30, in Moscow following Russian media reports accusing him of 'espionage'. Roman at the time of arrest was on vacation and arrived in Moscow for private purposes. Ukrinform and Sushchenko's wife concluded an agreement with lawyer Mark Feygin who will defend Roman Sushchenko. Roman Suchshenko is being kept in Moscow's Lefortovo prison.
ish