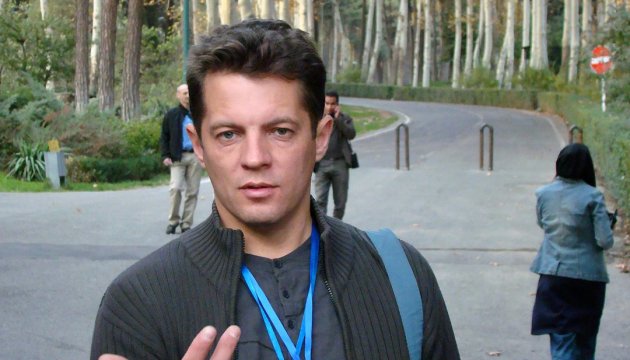 Reporters Without Borders concerned about Roman Sushchenko's arrest
Reporters Without Borders (RSF) international organization has expressed concerns about Roman Sushchenko, Ukrainian national news agency Ukrinform correspondent, who is being held on a spying charge in Moscow, according to a statement posted on the RSF's official website.
"The way the Russian authorities have handled this case raises serious doubts about the grave charges brought against Roman Sushchenko," said Johann Bihr, the head of RSF's Eastern Europe and Central Asia desk.
He stressed that Sushchenko was placed in detention without being able to contact his consulate and has still not been able to meet his lawyer.
"If the [Russian] authorities cannot produce credible evidence to support the charges, they must release him without delay," the RSF stated.
As earlier reported, Russian security officers in violation of all international rules detained Ukrinform correspondent Roman Sushchenko in Moscow on September 30. He arrived in Russia on vacation and was planning to visit relatives there.
Russia's FSB stated Sushchenko was a Ukrainian Defense Ministry intelligence officer and was in Russia "to collect classified information on the activities of the Russian military and national guard" that "could hurt Russia's defense capabilities if leaked abroad." The FSB initiated a criminal case against Sushchenko on espionage charges.
The Ukrainian Defense Intelligence rejects accusations and states "FSB information doesn't correspondent to the facts".
Sushchenko is currently held in a Moscow prison under a two-month detention order effective till November 30.
Roman Sushchenko has worked for Ukrinform since 2002 and has been its Paris correspondent since 2010, mainly covering international stories.
iy