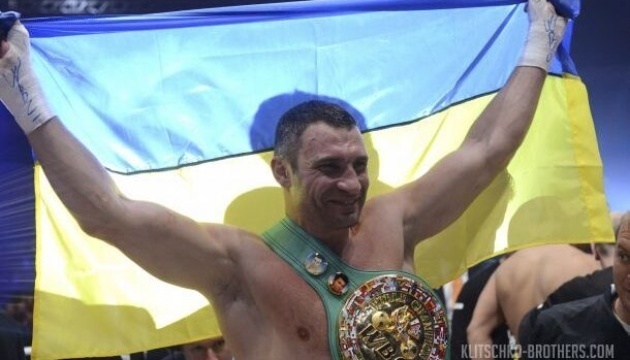 Vitali Klitschko among top 10 WBC super heavyweight champions
Legendary Ukrainian boxer Vitali Klitschko, a member of the International Boxing Hall of Fame, has become one of the outstanding champions according to the World Boxing Council.
The WBC believes that American Muhammad Ali remains the world's best super heavyweight boxer, and his compatriot Mike Tyson is ahead of Briton Lennox Lewis. Vitali Klitschko is ranked eighth, according to Klitschko-brothers.com.
Top 10 world super heavyweight champions according to the WBC:
1. Muhammad Ali (USA)
2. Mike Tyson (USA)
3. Lennox Lewis (United Kingdom)
4. Larry Holmes (USA)
5. Evander Holyfield (USA)
6. George Foreman (USA)
7. Joe Frazier (USA)
8. Vitali Klitschko (Ukraine)
9. Sonny Liston (USA)
10. Ken Norton (USA).
Photo: klitschko-brothers.com