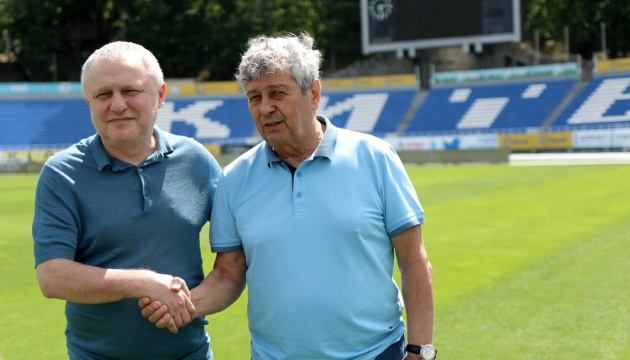 Surkis denies Lucescu's resignation
President of FC Dynamo Kyiv Ihor Surkis has said that Romanian coach Mircea Lucescu remains at the helm of the Ukrainian club, according to Tsyganyk Live.
"Everything is fine. Dynamo has a coach," Surkis said.
Later, Lucescu's agent, Arkadi Zaporojanu, explained where the rumors of Lucescu's resignation came from.
"No. It was a personal correspondence between him and Ihor Surkis. This conversation was on Saturday. Let's find out how it got into the press. If someone wants to see, I can show everything. We have a flight to Kyiv tomorrow [on July 28] at 09:30. Lucescu is Dynamo's head coach. With this letter, he wanted to show that he is not clinging to the coach's chair. He wanted to show that he did not come for money. If his arrival can create obstacles to Dynamo, he will leave calmly. The club's image is much more expensive," the agent said.
Romanian media reported on July 27 that Lucescu had refused to work with Dynamo Kyiv.
The Romanian coach took charge at Dynamo Kyiv on July 23. Lucescu's contract with the club was signed for two years with the option of one-year extension.
Photo credit: fcdynamo.kiev.ua.