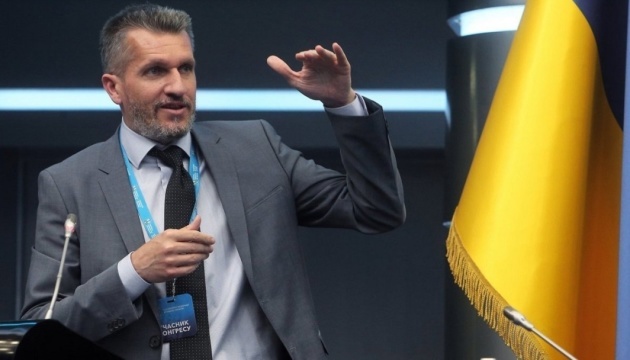 Organizers of fixed matches in Ukraine no longer feel safe – UAF rep
Chairman of the Ethics and Fair Play Committee of the Ukrainian Association of Football (UAF) Francesco Baranca has spoken about the organization of work to detect and prevent fixed matches in Ukraine.
He said in an interview with Tribuna.com that the Ukrainian Association of Football had started cooperating with the police in the fight against fixed matches, and the committee's reaction to the situation no longer takes months.
"We started working with the police. Then I realized that some changes had already taken place. I mean fixed matches were held, but something in that system broke. The people who organized them started to be afraid. And they started to be afraid of me. It was an important signal," Baranca said.
He said the UAF began to react very quickly to everything. "I will give an example. As a rule, the UAF's reaction to a fixed match took from six months to a year. We react in 20 minutes. When we see something suspicious, we call and say, 'What's going on there?' This is very important because those engaged in fixed matches no longer feel safe. In some cases, we remained silent, knowing that the police were conducting their operation. Then we behaved as if we knew nothing about it," Baranca said.
According to Baranca, they started to check everything when he took up the post. "Usually, UEFA reports on the Ukrainian Premier League and the First League. We monitored all competitions. The UAF is the only association in the world that deals with this. You can draw parallels with COVID-19. If you do not do tests, there will be no sick people. If you do not check the matches, you will not see fixed matches," he said.
"The situation began to change slowly. Despite the fact that I am criticized a lot, we have good results. The number of fixed matches is much smaller than before," Baranca said.
op