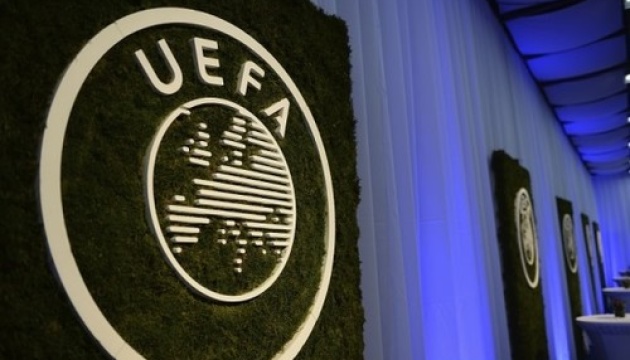 Ukrainian Association of Football to get EUR 4.3 mln from UEFA
The Ukrainian Association of Football (UAF) will receive EUR 4.3 million from UEFA as part of assistance to national associations in combating the effects of coronavirus, a report posted on UEFA's website said.
According to the report, UEFA has released EUR 236.5 million under the HatTrick assistance program to help its 55 member associations meet the challenges of COVID-19 in their respective countries. However, UEFA has decided to allow each association to set its own priorities in light of the negative impact of the coronavirus on football at all levels.
All football competitions in Ukraine were halted in mid-March due to the coronavirus pandemic.
The Ukrainian Premier League has been forced to pause after 23 rounds played. At the top of the table are Shakhtar Donetsk with 59 points. Zorya Luhansk are second with 36 points. Dynamo Kyiv are third and have the same number of points.
Nine more rounds have yet to be played in the Ukrainian Premier League.
op