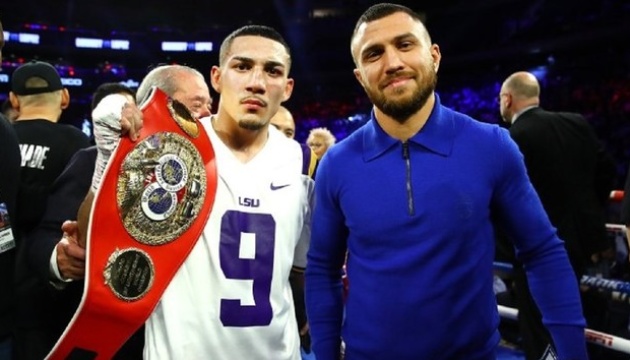 Arum: It's very hard to hold Lomachenko-Lopez fight without spectators
Top Rank promoter Bob Arum has commented on the possibility of holding a fight between WBC/WBA/WBO lightweight champion Vasyl Lomachenko of Ukraine and IBF champion Teofimo Lopez without spectators.
"It's going to be very hard to do a Loma-Lopez fight without spectators. We are not going to be able to do a fight with Loma in any event until after the travel ban is lifted since Loma, who was in the United States, went back to Ukraine to be at home when everything got shut down," he said.
According to Arum, for a sport like boxing, ticket sales make up a big percentage of the revenue. "I don't see how you can do it without spectators," he said.
The Lomachenko-Lopez match, scheduled for May 30 in New York, was earlier postponed due to the coronavirus pandemic.
Lopez said he did not intend to fight Lomachenko without spectators. According to the Honduran-American, he competes in the ring for the sake of the fans.
Photo: ESPN