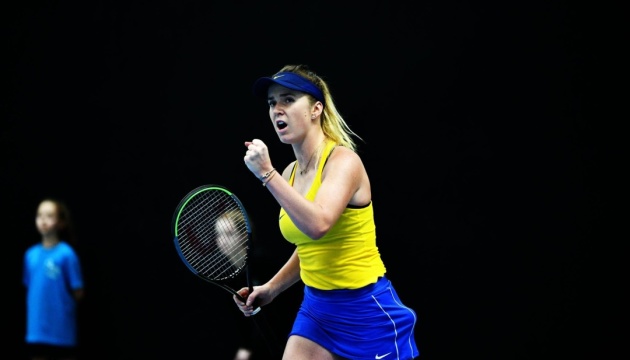 Svitolina shares details of virtual tennis tournament
Ukrainian tennis player Elina Svitolina has revealed details of a virtual tennis tournament in which she will participate.
Svitolina said in an interview with BTU that 16 players will take part in the virtual tournament, and an additional motivation is a prize pool.
"It will be virtual tennis. We will play against each other and, of course, ATP and WTA will have different brackets. The bracket will consist of 16 invited players. We will play with joysticks. Let's see. The prize pool is very motivating, so let's train," she said.
Earlier it was reported that Svitolina will perform in the Madrid Open virtual tennis tournament. The Tennis World Tour video game contest will be held from April 27 to April 30.
The season in professional tennis has been terminated due to the coronavirus pandemic. Wimbledon was reported to have been canceled. Another Grand Slam tournament - Roland Garros - was moved to September. The decision on US Open will be made in June.
op