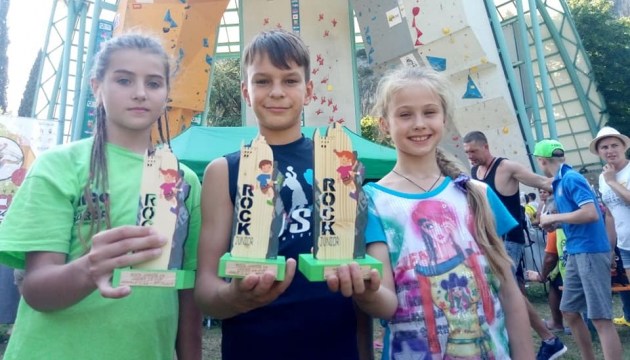 Three young Ukrainians win medals at European rock climbing competition
Three young Ukrainians won a silver medal and two bronze medals at the prestigious climbing competition Under 14 Cup of the Rock Junior 2018, which took place in the Italian city of Arco.
"The prestigious Rock Junior 2018 climbing event ended in the city of Arco (Italy). Ukrainian team won three awards: a silver medal (Ruslan Arnaut) and two bronze medals (Daria Berezovska and Tymur Diatlov)," the press service of the Sports Committee of Ukraine reports.
As noted, all the winners are from Kharkiv city. Ukraine was represented by a total of 14 young athletes.
ol