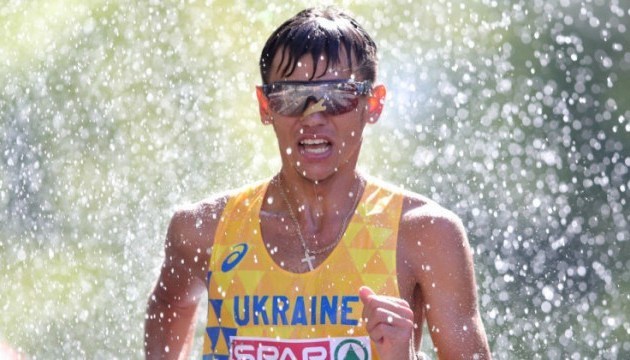 Ukrainian athlete wins gold in 50km race walk at European Athletics Championship
The European Athletics Championships goes on in Berlin. Ukrainian athlete Maryan Zakalnytsky has won a gold medal in 50km race walk.
23-year-old Ukrainian Maryan Zakalnytskyy had the second result of the season in Europe in 50km race walk. He confidently confirmed his status as he led the second part of the race and was the first to cross the finish line.
Toth Matej from Slovakia won silver medal, and Dzmitry Dziubin from Belarus won bronze.
This is the first gold medal of Ukraine at the European Athletics Championship in Berlin. Moreover, this is the first medal in 50km race walk in the history of Ukraine.
ol