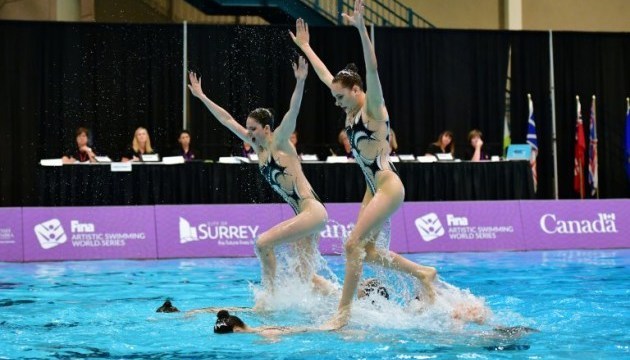 Ukraine wins fifth medal in synchronized swimming at European Championships
Ukraine's synchronized swimmers have won silver medals in the team technical routine event at the Glasgow 2018 European Championships, Ukrinform reports.
The national team, represented by Yelyzaveta Yakhno, Anastasia Savchuk, Oleksandr Kashuba, Yana Narizhna, Alina Shynkarenko, Maryna Oleksiyeva, Vladyslava Oleksiyeva and Oleksandra Kovalenko, scored 90.7439 points and took second place, behind Russia (94.6000) and ahead of Italy (90.3553).
This is the fifth medal for Ukraine in synchronized swimming - one gold and four silver medals.
op