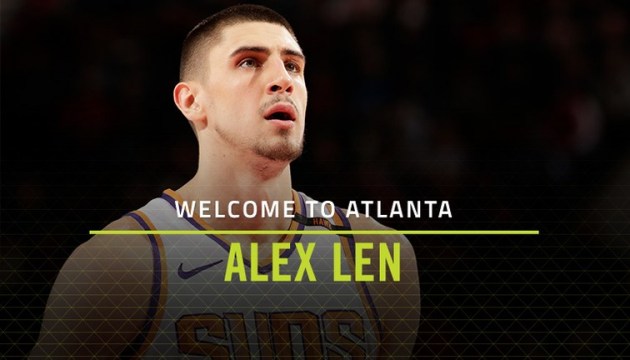 Alex Len joins Atlanta Hawks
Ukrainian-born Oleksiy 'Alex' Len has signed a contract to join the Atlanta Hawks basketball club, agreeing to a two-year, $8.5 million deal.
"Len spent his last NBA season with the Phoenix Suns. In 69 games (13 starting assignments), he averaged 8.5 points, 7.5 rebounds and 1.2 assists in 20.2 minutes," the NBA reports.
This summer, Len has become a free agent after the Phoenix Suns refused to extend his contract. Ukrainian basketball player spent five seasons with the Phoenix Suns.
"(Fans) can expect a lot of intensity, a lot of dunking. I'm trying to expand my game to shoot more 3's. I can shoot them. The last couple years, I didn't have a chance to show it to the fans, but I'm looking to expand that way. Just a lot of intensity, work hard, discipline," the Atlanta Journal-Constitution quotes Len as saying.
ol