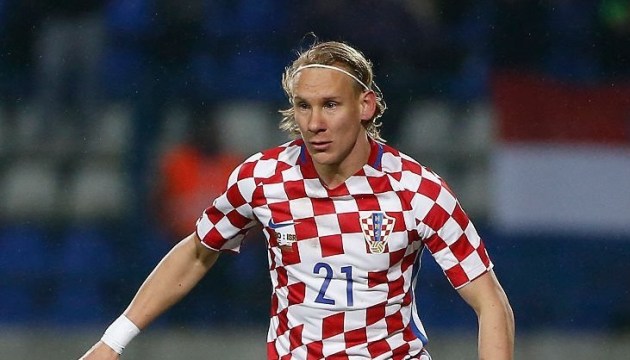 Croatian footballer escapes semi-final ban despite 'Glory to Ukraine' video - media
Croatia defender Domagoj Vida has escaped a World Cup semi-final ban threat despite a video in which he is shouting "Glory to Ukraine!" in the dressing room in Sochi after the win over the hosts Russia, according to The Sun.
According to the report, Vida and Croatian scout Ognjen Vukojevic filmed themselves celebrating the shootout victory over Russia. Vukojevic also said in the video: "This victory is for Dynamo (Kyiv) and for Ukraine."
The video has caused outrage in Russia, with TV networks showing the pictures and clearly furious.
FIFA launched an investigation after being alerted to the footage.
According to FIFA's disciplinary code outlaws political slogans while Section 54 states that: "Anyone who provokes the general public during a match will be suspended for two matches and sanctioned with a minimum fine of CHF 5,000."
But a FIFA spokesperson later confirmed Vida's let-off.
FIFA said: "We can confirm that FIFA's Disciplinary Committee has sent a warning to the player Domagoj Vida due to his video statement following the 2018 FIFA World Cup match between Russia and Croatia.'
op