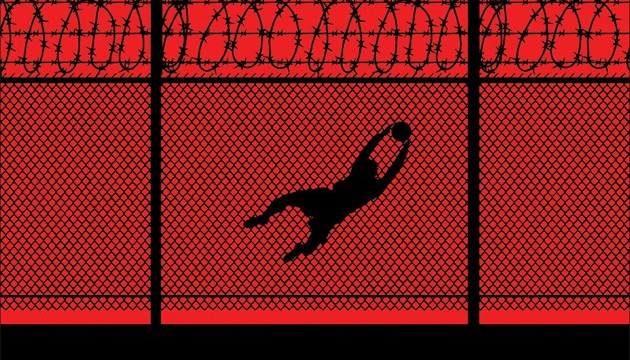 Free Russia Forum makes statement on 2018 World Cup
The Standing Committee of the Free Russia Forum has adopted a statement with a rigorous assessment of the World Cup in Russia, in particular, condemning the intention of some Western leaders to attend the tournament.
"The future FIFA World Cup will be particularly gloomy due to the fact that it will take place simultaneously with the hunger strike of Oleg Sentsov and a number of other Ukrainian political prisoners who have put forward a fundamental requirement for the release of all Ukrainian political prisoners. We recall that Oleg Sentsov and many other Ukrainians were arrested by the Russian authorities in the territory of their own country, for actions aimed at protecting the territorial integrity of their fatherland," reads the statement posted on the forum's website.
According to Russian opposition activists, "in these conditions the position of some Western leaders who are going to attend the FIFA World Cup in Russia, thereby in any way unwittingly supporting the dictatorial regime in Russia, is surprising." The Standing Committee called on "all leaders of democratic states to refuse any support for this event."
The 2018 World Cup opens in Russia on June 14. Representatives of the authorities of a number of countries announced their intention to boycott the world football championship. Forty-six deputies of the European Parliament signed a letter calling on the EU countries to boycott the event. They pointed to Russia's aggressive actions in Ukraine and Syria, the poisoning of former Russian intelligence officer Sergei Skripal and his daughter in the British city of Salisbury, Moscow's disinformation campaign, interference in elections and attempts to weaken and split the EU.
The Standing Committee of the Free Russia Forum was created on April 15, 2018. In particular, it includes such well-known Russian opposition members as Garry Kasparov, Andrey Illarionov, Leonid Nevzlin, Ilya Ponomarev, Mark Feygin and others.
op