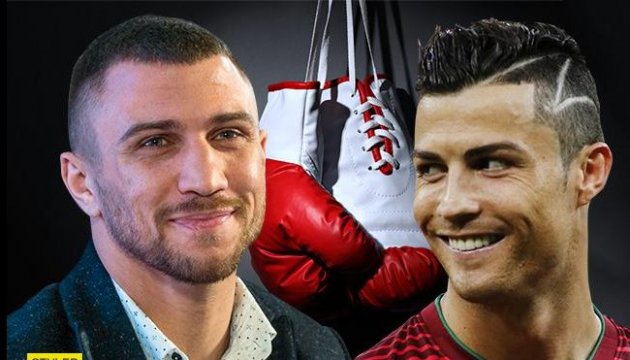 Lomachenko presents his gloves to Ronaldo
WBO super featherweight champion Vasyl Lomachenko has presented his boxing gloves to five-time Golden Ball winner and Real Madrid striker Cristiano Ronaldo, the Ukrainian boxer's manager, Egis Klimas, has reported on Instagram.
"It was pleasure today meeting the best Cristiano Ronaldo and giving a gift from the best Vasyl Lomachenko," Klimas wrote.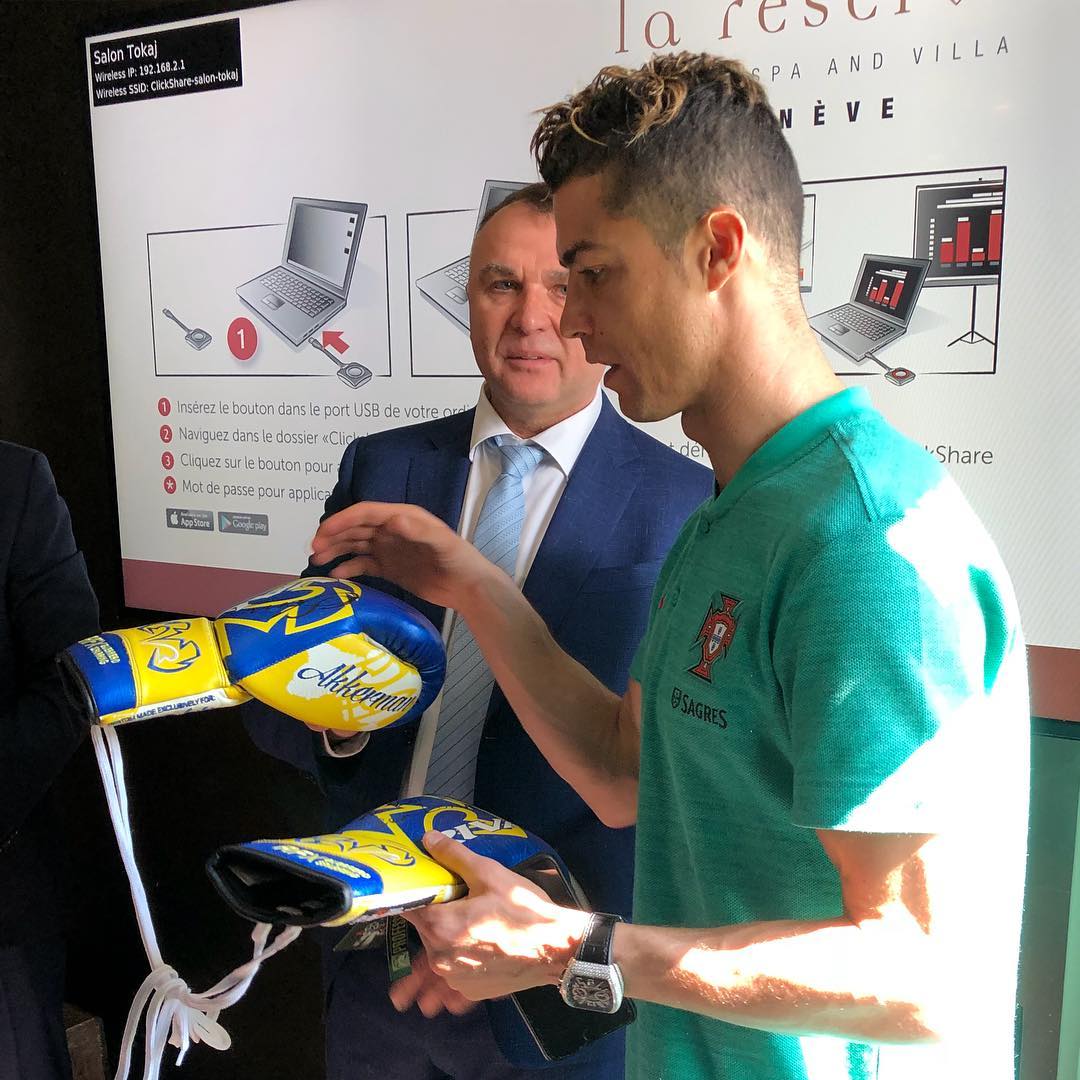 Klimas met with Ronaldo in Geneva, where Portugal will play a friendly match against the Netherlands on March 26.
Earlier, Ukrainian chess grandmaster Anna Muzychuk swapped T-shirts with Ronaldo.
op