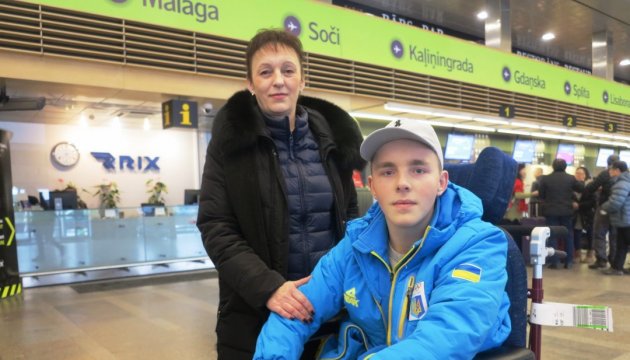 17-year-old Ukrainian luger injured in Latvia leaves for rehabilitation in Lviv
One of the most promising Ukrainian luge athletes, 17-year-old Nazariy Detsyk, who sustained a head and spine injury in Sigulda (Latvia), has completed the first stage of rehabilitation in Riga and left for further rehabilitation in Ukraine, an Ukrinform correspondent reports.
On Sunday, February 11, at the Riga airport, Nazariy and his mother, Natalia Detsyk, were seen off by representatives of the Ukrainian diaspora who helped care for the teenager, especially at the first stage, when he was in a coma, as well as Ukraine's consul in Riga Oleh Horbenko. On the same day, the injured athlete arrived in Lviv.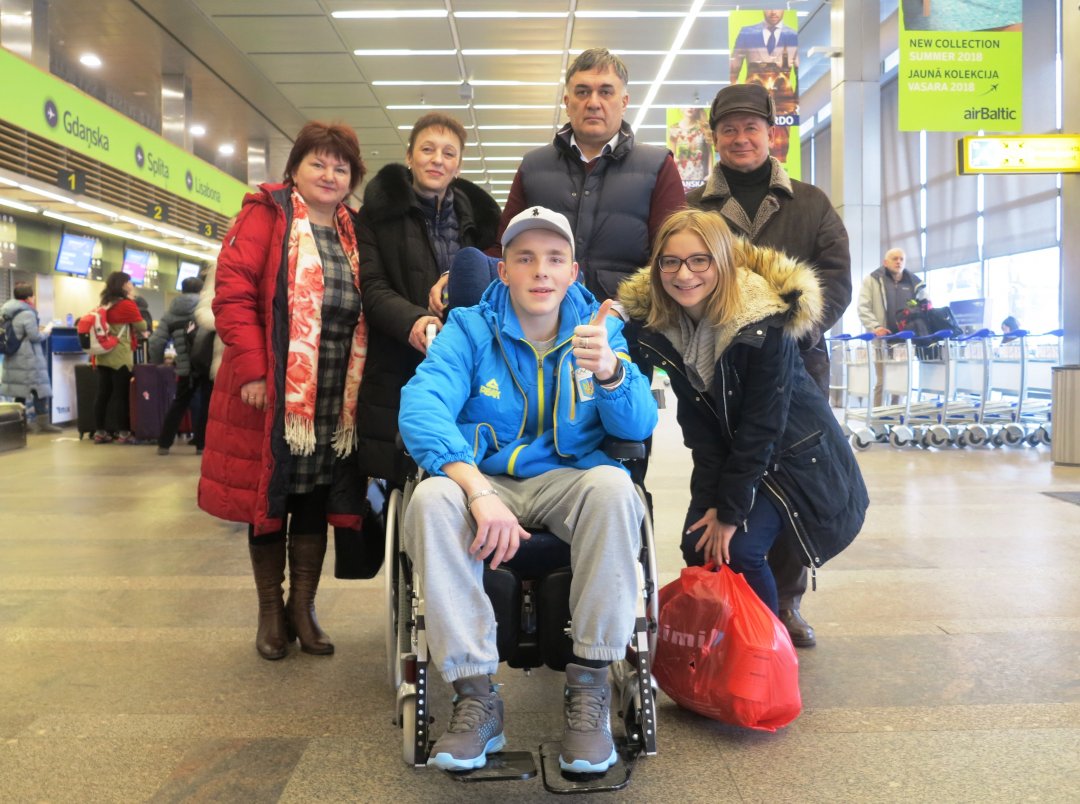 In the future, the guy who currently moves mainly in a wheelchair will have an important and complex stage of rehabilitation. Doctors do not want to give predictions, but note positive trends in recovery. Then all will depend on the peculiarities of the body and the quality of the provided medical services.
Detsyk is a member of Ukraine's youth luge team. He is a very promising athlete who repeatedly took top places in his age category at international championships and World Cups. In particular, together with Dmytro Semenov, he took third place in luge doubles at the 2016 Junior Luge World Cup in Calgary. After that, he received personal invitations for training from the Canadian Luge Federation.
op