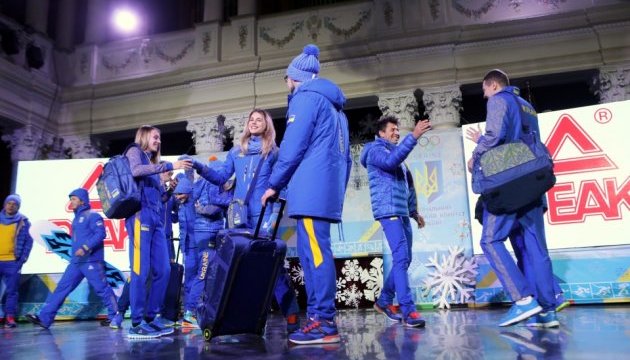 Poroshenko wishes Ukrainian athletes best results at Winter Olympics
Ukrainian President Petro Poroshenko has wished members of the Ukrainian Olympic team to show the best results at the Winter Olympics in Pyeongchang, South Korea.
He wrote this on his Facebook page.
"Today, we are sending off the Ukrainian team for the XXIII Olympic Winter Games 2018 in Pyeongchang. It's already a victory for every athlete to win the right to represent his or her country at the Olympics. We wish our men and women to show their best results. Let's keep our fingers crossed for our team!" the head of state wrote.
As reported, on January 23, the National Philharmonic of Ukraine hosted an official send-off ceremony for the country's athletes leaving for the XXIII Olympic Winter Games, which will be held in Pyeongchang (the Republic of Korea) from February 9 to February 25.
op