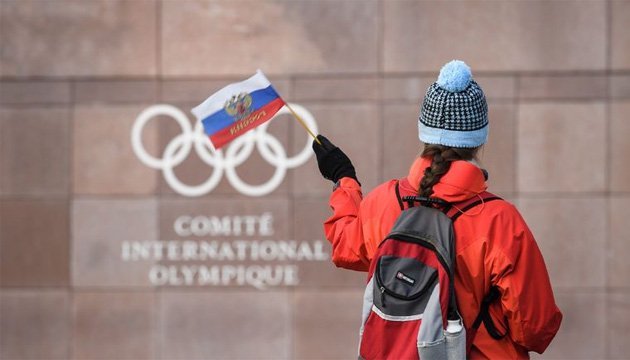 Russia banned from 2018 Olympics
The International Olympic Committee (IOC) has suspended the membership of the Russian Olympic Committee (ROC) in the organization and prevented the Russian national team from participating in the 2018 Winter Games, which will be held in PyeongChang (South Korea). Russians can only compete as neutral athletes at the Olympics.
The decision to suspend the Russian Olympic Committee, which was adopted by the IOC Executive Board on December 5, comes into effect immediately, the IOC's press office reports.
This decision was taken at a meeting of the IOC Executive Board, which took place at the headquarters of the organization in Lausanne (Switzerland) on Tuesday.
The ROC needs to reimburse the costs incurred by the IOC on the investigations and to contribute to the establishment of the Independent Testing Authority (ITA) for the total sum of $15 million, as well as to build the capacity and integrity of the global anti-doping system
The IOC may partially or fully lift the suspension of the ROC from the commencement of the Closing Ceremony of the Olympic Winter Games PyeongChang 2018 provided these decisions are fully respected and implemented by the ROC and by the invited athletes and officials.
Individual Russian athletes will participate, be it in individual or team competitions, in the Olympic Winter Games PyeongChang 2018 under the name "Olympic Athlete from Russia (OAR)." They will compete with a uniform bearing this name and under the Olympic Flag. The Olympic Anthem will be played in any ceremony.
No member of the leadership of the Russian Olympic Team at the Olympic Winter Games Sochi 2014 can be included on the invitation list.
No coach or medical doctor whose athlete has been found to have committed an Anti-Doping Rule Violation can be included on the invitation list. All coaches and medical doctors included on the invitation list must sign a declaration to this effect.
The IOC, at its absolute discretion, will ultimately determine the support staff and officials to be invited from the list.
The IOC Executive Board made the decision not to accredit any official from the Russian Ministry of Sport for the Olympic Winter Games PyeongChang 2018, as well as to exclude the then Minister of Sport, Vitaly Mutko, and his then Deputy Minister, Yuri Nagornykh, from any participation in all future Olympic Games.
It was also decided to withdraw Dmitry Chernyshenko, the former CEO of the Organizing Committee Sochi 2014, from the Coordination Commission Beijing 2022, as well as to suspend ROC President Alexander Zhukov as an IOC Member, given that his membership is linked to his position as ROC President.
The IOC reserves the right to take measures against and sanction other individuals implicated in the system.
op