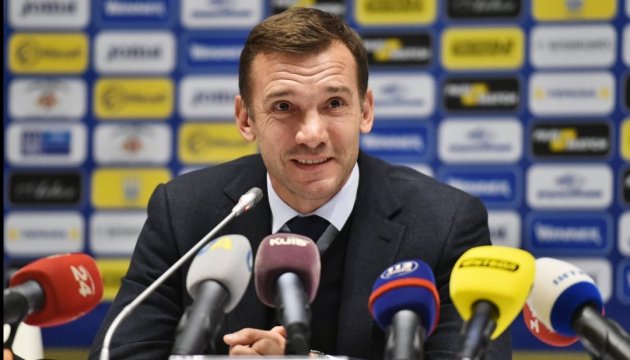 Shevchenko to serve as Ukraine manager until 2020
Andriy Shevchenko will continue to work as head coach of the Ukrainian national football team until 2020.
The new agreement between Shevchenko and the Football Federation of Ukraine (FFU) was signed after a meeting of the FFU's executive committee, Ukrinform correspondents report.
The members of the executive committee unanimously voted for the decision to prolong the contract.
In 2016, Shevchenko signed a two-year contract with the possibility of another two-year extension. The national team played in the 2018 World Cup qualifying under Shevchenko's management. In Group I, the team took third place and could not make it through to the 2018 World Cup finals.
op