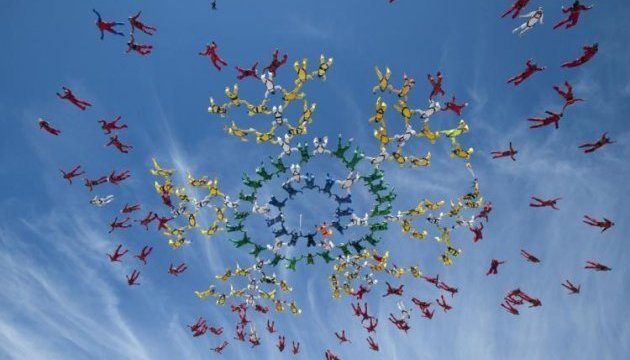 Ukrainians set formation skydiving world record
A new formation skydiving world record was established in the American city of Eloy, Arizona.
A total of 219 skydivers formed the given figure in a free fall and reorganized it in another one. The jump was made from a height of 5,500 meters from 10 aircrafts. Each athlete was provided with the oxygen on board, the press service of the Youth and Sports Ministry of Ukraine reports.
Fourteen Ukrainian skydivers took part in setting the world record.
Photo: NY Daily News.
ol