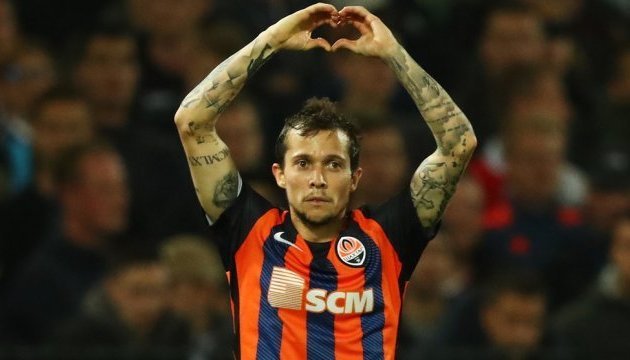 Bernard double seals victory for Shakhtar over Feyenoord
Shakhtar Donetsk defeated Feyenoord 2-1 in their third match of the group stage of the UEFA Champions League in Rotterdam on Tuesday, October 17.
The goals at the Stadion Feijenoord were scored by Feyenoord's Steven Berghuis (7th minute) and Shakhtar's Brazilian Bernard (24, 54), Ukrinform reports.
Shakhtar's Yaroslav Rakitsky was shown the red card in the 75th minute.
The match was handled by a team of Spanish referees headed by Alberto Undiano Mallenco.
In another Group F match, England's Manchester City beat Italy's Napoli 2-1 at home.
Group F standings: Manchester City - 9 points, Shakhtar - 6, Napoli - 3, Feyenoord - 0.
Shakhtar will play its next match against Feyenoord in Kharkiv on November 1.
op