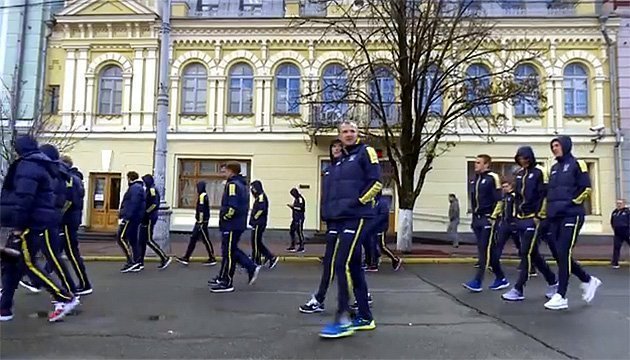 Ukraine national football team strolling around Kyiv before match with Croatia. Video
The Ukraine national football team led by head coach Andriy Shevchenko have taken a traditional morning walk around Kyiv, where the final 2018 World Cup qualifier against Croatia will take place tonight.
The entrance to the Olimpiyskiy Stadium in Kyiv will open at 19:00. At 19:30, a concert in support of the Ukrainian team starts. The match starts at 21.45.
ol