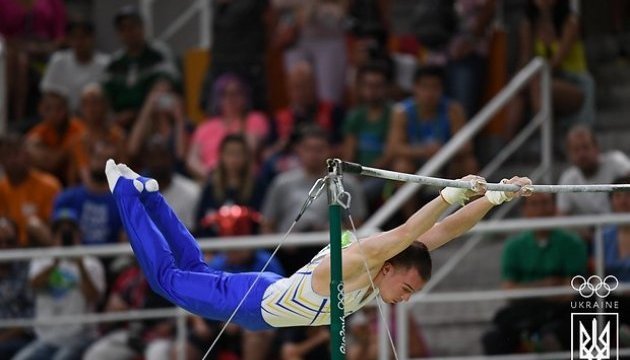 Ten Ukrainian athletes to participate in 2017 Artistic Gymnastics World Championships
The Canadian city of Montreal will host the 2017 Artistic Gymnastics World Championships on October 2-8.
The Ukrainian national team will be represented by six men and four women, Ukrinform learnt from the press service of the National Olympic Committee.
"In particular, Olympic champions Oleg Vernyaev and Ihor Radivilov will participate in the championships," the press service reported.
The members of Ukraine's national team are: Oleh Vernyaev, Ihor Radivilov, Yevhen Yudenkov, Petro Pakhnyuk, Andriy Senichkin, Oleksandr Petrenko, Anhelina Radivilova, Diana Varynska, Valeria Osipova,Valeria Yarmolenko.
The athletes will compete for medals in vault, uneven bars, beam, floor exercise (women) and floor exercise, pommel horse, rings, vault, parallel bars and horizontal bar (men).
ol