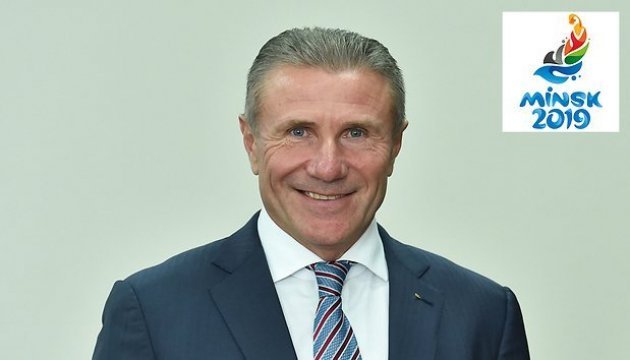 Sergey Bubka inspects preparations of Minsk for European Games 2019
President of the National Olympic Committee of Ukraine Sergey Bubka as a member of the Coordination Commission of the European Olympic Committees has inspected the preparations of Minsk to host the second European Games 2019.
During the visit, European experts studied different areas of preparation for the Games, held series of meetings with Belarusian colleagues responsible for a variety of organizational areas, the press service of the National Olympic Committee of Ukraine reports.
"The Coordination Commission is satisfied with the progress. Sports infrastructure has pleasantly impressed. There is a professional team that is working for the Games. Minsk has good experience in holding prestigious international competitions that is very important. Good contacts are established between all the links involved in the preparatory process," Sergey Bubka commented on the results of the visit.
II European Games will be held in the capital of the Republic of Belarus from 21 to 30 June 2019.
I European Games were held in June 2015 in Baku. (Azerbaijan). Ukrainian team won 46 medals (8 gold, 14 silver and 24 bronze), ranking 6th among 50 participating countries.