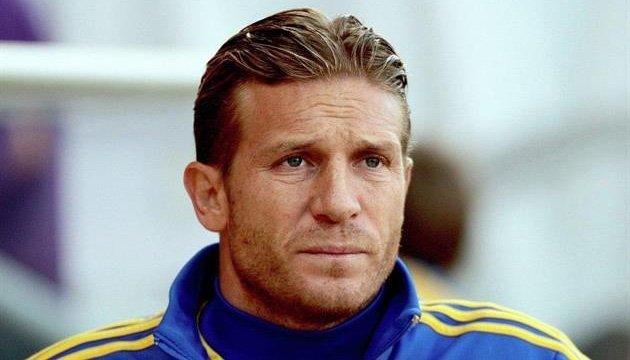 Andriy Voronin to select players for Ukraine's national football team
Ukrainian professional football manager and former player of the national football team Andriy Voronin will cooperate with the coaching staff of the country's main team.
The 38-year-old specialist will take up a position of a football manager and will select new players for the national team, the official website of the Football Federation of Ukraine reports.
Voronin has already talked with the head coach of Ukraine's national football team Andriy Shevchenko and will begin to perform duties already this week.
His previous professional clubs include Borussia Mönchengladbach, Mainz, Köln, Bayer Leverkusen, Liverpool, Hertha BSC, and Dynamo Moscow. In the 2002–03 season, Voronin became top goalscorer in the 2. Bundesliga.
At international level, Voronin played 74 matches for Ukraine from his debut in 2002. He was in their squad for the 2006 FIFA World Cup and UEFA Euro 2012, after which he retired.
ol