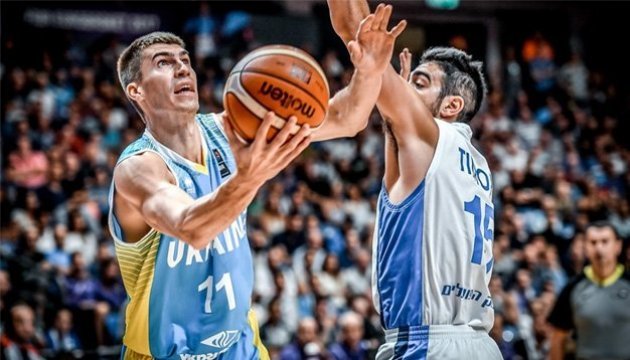 Ukraine beats Israel, reaches Eurobasket 2017 playoffs
Ukraine national basketball team were the last to book their spot in the Round of 16 by easing past Group B hosts Israel 88-64.
"Israel put up a fight for the first quarter but crumbled in the second frame and Ukraine never slowed down in improving to 2-3 for fourth place in Group B in Tel Aviv and a Round of 16 date with Slovenia. Viacheslav Kravtsov had 17 points while Ruslan Otverchekno picked up 13 points and Denys Lukashov chipped in 5 points, 7 assists and 5 rebounds in the win. Israel were already eliminated coming into the game and dropped to 1-4, despite 12 points from Lior Eliyahu," FIBA portal reports.
The Group B standings are now the following: Lithuania - 9 points, Germany - 8, Italy - 8, Ukraine - 7, Georgia - 7, Israel - 6.
September 9, the Ukrainian team will play Slovenia, the leader of Group A, in Istanbul's first knockout round.
ol