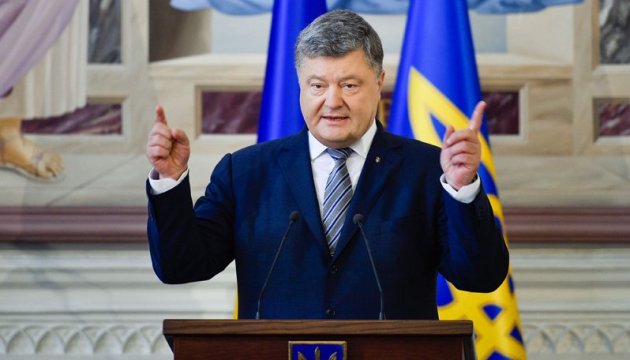 Poroshenko congratulates Ukrainians on second place at Deaflympics in Turkey
Ukrainian President Petro Poroshenko has congratulated Ukrainian athletes on their successful performance at the 23rd Summer Deaflympics in Samsun, Turkey, where the national team took second place.
"It was an amazing performance of our athletes at the Deaflympics in Turkey! The Ukrainians won 99 medals and took second place. I sincerely congratulate you on these fantastic results. I thank our Deaflympics athletes for the example of the fortress of spirit and the will to victory!" he said in the greetings posted on his Facebook page.
As reported, the 23rd Summer Deaflympic Games (for athletes with hearing impairments) ended in the Turkish city of Samsun on Sunday, July 30. Ukrainian athletes claimed 99 awards within 13 days, including 21 gold, 42 silver and 36 bronze medals, finishing second among 90 countries participating in the tournament.
The Blue-Yellows managed to improve their result achieved four years ago. At the previous Deaflympics in Sofia (Bulgaria) in 2013, the Ukrainian team won 88 medals - 21 gold, 30 silver and 37 bronze medals.
op